It's a Monday night, Riwaq opens its door again after weeks of mourning, healing and fixing following the Beirut explosion. Among a group of friends and strangers sits a guy with a cap twisted backwards, his elbows resting on his thighs and glasses helping his tired eyes get a better look at everything around him. 
Drinks in hand, I walk and sit on the stairs across the street, red light nestled between the hanging plant still in sight. 
Guy with the cap makes his way to the stairs on his way home. A chit chat filled with questions and spontaneous answers leads to an invite for a post-12 AM interview. 

A few drinks later, I hop in my car and drive to pick Mehrak's brain about life, music, hardcore sarcasm, the Beirut explosion and more. Read all about it in what is to be our last interview for a while. 

Who the hell is Mehrak?
Mehrak is a Palestinian rapper/DJ who came to Lebanon for touristic purposes, or so he says jokingly. 
When asked how he got into music, he said that there was a CD he used to listen to that really introduced him to Arabic Rap. It included tracks by MWR, DAM, Aks'ser and others of the sort. 
Being part of the music scene in Lebanon and taking part in the Arab Spring revolutions brought him closer to El Rass who became his close friend, motivator, and producer.
Mehrak says that music is his preferred means of communication, as it makes up for the difficulty he has talking and bonding with people. 
Writing music isn't easy for him though, and being a procrastinator doesn't help him much. His verses are his way of documenting his life in a way he understands and relates to, so that he can go back to them later on when his memory fails him, like it tends to do often.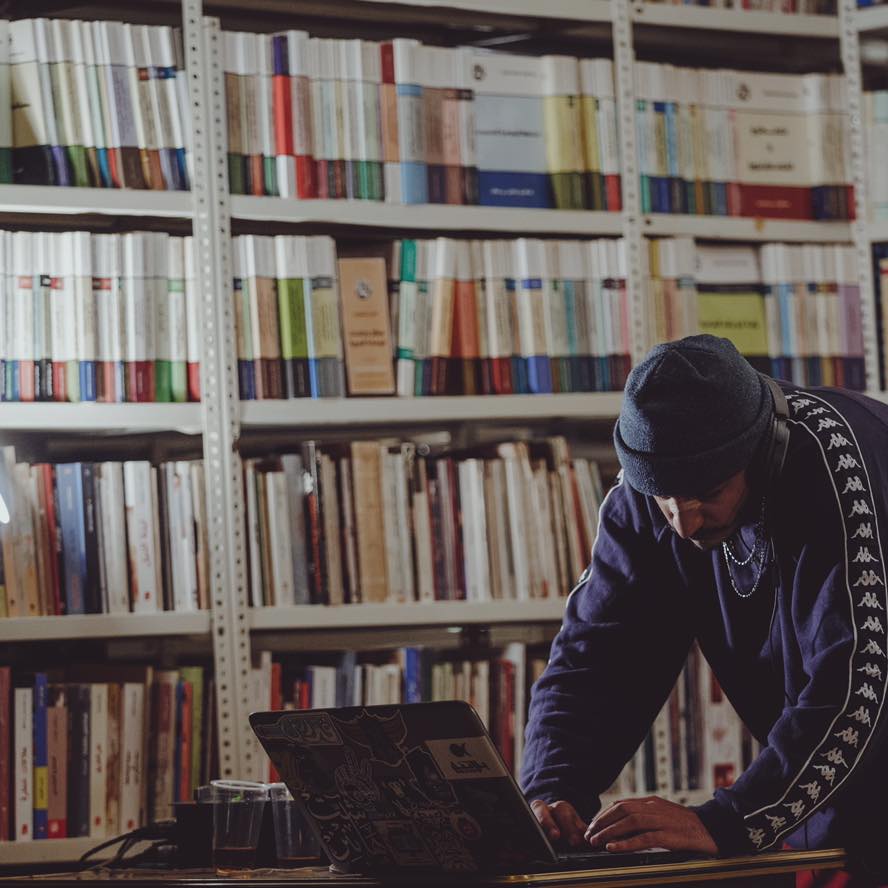 What's up with the name?
Out of the many nicknames he had as a kid, He chose "Mehrak" as his stage name. It's what his grandma calls him because of, well, his personality and his character and the fact that he may or may not have ADHD.
What's the plan?
If he ever manages to deal with his procrastinating habits, his plan is to release the album he's been working on very soon. It is produced by El Rass and features collaborations with many artists from the local scene. He has 2 music videos coming out soon, one of them featuring Felix Snow and the other featuring Jundi Majhoul. Next on his to-do list would be to leave the MENA region and go somewhere far, far away. 
Fun facts
He cannot talk normally. He freestyles. All the time.
Give him any beat or rhythm and he'll freestyle the hell out of it.
He has worked on over 200 beats that he still hasn't done anything about.
He plays music from the moment he wakes up to the minute he sleeps. Picture him with his huge headphones on, in bed. 
One artist he hasn't collaborated with, that he would love to collaborate with: Himself. No joke. That's some quality "me time".