In the 1980s, The Ivory Coast (Côte d'Ivoire) saw the rise of one of their biggest musical acts: folk act Jess Sah Bi & Peter One. The duo toured the country and West Africa, performing for stadium-sized audiences. They made protest music, taking on causes that affected the old continent as a whole: apartheid, inequality, and war.
2018 saw the revival of the band with the reissue of their landmark album Our Garden Needs Its Flowers (originally released in 1985) on Brian Shimkovitz's Awesome Tapes from Africa label. While they are currently touring the US, we had a chat with Jess & Peter to find out more about their history, fight for injustice, future plans, and Jess' political ambitions.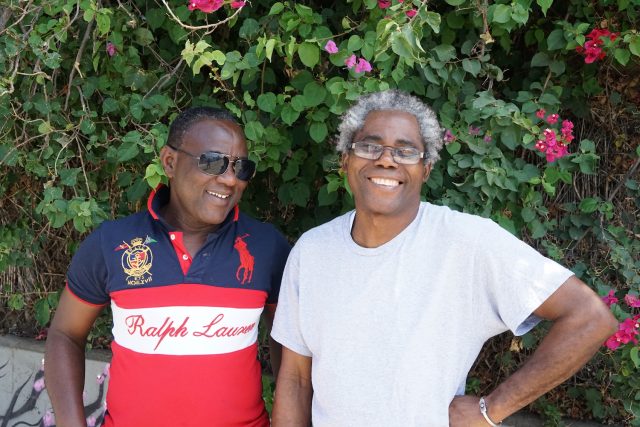 Can you please tell us about your beginnings? How did you come together as a duo?
Jess: It was 1979, we met through my nephew Emmanuel who was Peter's dormitory mate at the University of Abidjan. As cartoonist, my artist name was Jess Sah Bi, and after getting together we kept my name and added Peter's.
Peter:  Emmanuel introduced us because he noticed that we were doing the same kind of (folk) music. After the first meeting, we decided to get on together. Later, with Jess's connections at the national TV station (he had participated in a song contest a few years earlier), we started recording performances that were later on aired. Our first live TV performance was on December 31st, 1980 where we sang "Bonne Année" which means "Happy New Year".
Can you tell us more about the recording of your album in 1985? What's behind the name and how did the whole thing come to life?
Jess: After we met, Peter and I began playing at different venues. One day we were at the gas station and we met this man who was really interested in what we were doing musically and, based on that, he decided to produce our first album Our Garden Needs Its Flowers.  The title of the album reflects the struggles going on in our society. Our garden represents the whole world. The flowers represent people's kindness and generosity.
Peter: We met Mr. Teheo in July 1984. He told us he was interested in taking our music to the next level. We went to see where he was living, we listened to him and we left without  any special feelings. Two days later, a box containing two brand new acoustic guitars and a set of seven harmonicas were delivered to us, shipped from Paris. We then realized that Mr. Teheo was determined. From that point  on, things got serious.
We spent a few weeks  in Studio JBZ in Abidjan with musicians we meticulously picked here and there. The mix was done in Abidjan by sound engineer Emile Valogne (a French man) who also did the recording. The mastering was done in Paris. As we wanted to bring in something totally different from what was routinely seen in Ivory Coast, we decided to borrow from the American style: the song title in English, the colors, the fonts… In sum, things that reflect the content and make the album look like a pure American production. The title Our Garden Needs Its Flowers is a call for an idealistic restoration of the Eden Garden in our brutal and corrupt world.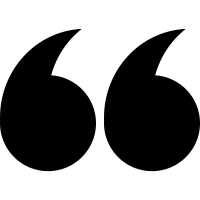 I want to share my traditional heritage with the rest of the world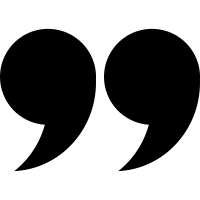 You toured for a while in West Africa after the release, becoming major stars during the period that followed. Why did you stop making music after that?
Jess: We never really stopped making music; I released 2 albums and now I am working on my next project. Peter has also produced several albums on his own.
Peter: We never quit. After Mr. Teheo had trouble with his employer and lenders, we never had any good sponsor. We had to make our own production with very small budgets, of course. Like Jess said, I released Zuzu 1 (an album of 4 songs recorded in Paris) in 1992 in Abidjan. In 2009, I released Alesso in Washington, DC.  Right now I am recording Mama's Hands in a studio in Nashville. In between all that, I have my home studio "The Wonder Room" where I help young musicians.
Why country and folk when the 80's were peaking?
Jess: It's a coincidence that the way I arranged the chords was similar to country music. I love the way my tribe sings and I want to share my traditional heritage with the rest of the world. I just decided to add some conventional musical chords to my compositions. When we first started we had no idea we sounded like country music until people pointed it out. The sounds we created proved to be very popular in West Africa.
Peter: I have always loved to sing anything. But when I started learning guitar at the age of seventeen (that 's how hard it was to get my first guitar), I found myself attracted to the style of those African troubadours like G.G. Vickey of Benin or Eboa Lotin of Camerun. Then I discovered Simon & Garfunkel, Crosby Still Nash & Young, Cat Stevens… The latest drove me to add more richness to the chords and harmonies. I adopted their style of music way before I even knew it was called Folk or Country.
Our Garden Needs Its Flowers is quite politically charged. What are the messages that you hoped to convey with the album?
Jess: We are proclaiming justice and equal rights for people living in the world.
Peter: Justice, peace, tolerance. It takes a minimum of justice to maintain peace. Also, one should allow others to be different as long as they are not causing any harm.
What has changed in Ivory Coast since the 1980's? How do you see the effects of music on politics locally, but even on the broader African scale?
Jess: The political realm in our country changed somehow but today it is much worse. Most engaged musicians sing for their political affiliation only, which doesn't help the whole country.
Peter: In the 1980's there was only one political party in the Ivory Coast. The crime rate and unemployment were very low. People were able to afford three meals a day. Then came the multipartism in the early 1990's. Crime rate and unemployment started rising. People were still able to pay for at least 2 meals a day.
Today, as we are speaking, the ruling party's favorite game is to destabilize opposition parties, creating political chaos. Crime rate and unemployment have never been this alarming. Hundreds of thousands have no roof over their head. Very few people are able to afford more than one meal per day. That is to say that the country has been sinking into poverty due to bad politics.
Music can have a strong impact on politics anywhere in Africa because it does influence public opinion. But this requires the musician to make a decent living out of his/her work and be able to take on the pressure. But, as we all know, most African musicians are hungry people. They suffer from illegal exploitation of their work and, on the other hand, they have to rely on politicians to continue doing music. Very few (maybe none) music business people have their own money and don't depend on politicians.
I think peace and justice are still the central issues of our present world
Outside of music, did you have any interest in getting directly involved in politics? Maybe running for elections?
Jess: I would like to run for mayor for my town someday to be able to make a change in the life of my people.
Peter: If I have the opportunity to lead my people to embrace another vision of their life and work towards new goals for future generations I will not hesitate. But, God help us, not in the present chaos. It would be a big waste.
33 years after the release of your album, is there anything you would have done differently?
Jess: This album is amazing. Anytime I listen to it I am reminded that we really did a phenomenal job. We really succeeded in creating a very relaxing feeling with the music we made for that album.
Peter: With all the technology available today, I would probably add some background harmonies (vocals or strings) and definitely more percussion and cinematics.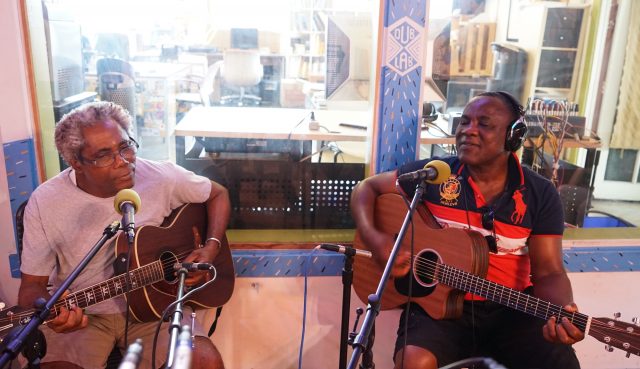 If you were to write music now for a local/global issue, which one would that be and why?
Jess: We would still do it the same way but we would add a more traditional sound to it, making it more unique.
Peter: I think peace and justice are still the central issues of our present world. Revolving around these topics are politics and globalism, two subjects that have been shaping the world into what it is right now. Spiritualism is a topic that needs to be on the top of everything. The last topic would be the pros and cons of the internet. These are the topics I have been exploring and writing about.
Will we see Jess and Peter one day come back together and play?
Jess: I am currently working on my albums that are to come out soon. Peter One and I are planning to go to the studio and record a new album. Right now we are touring in several cities in the US.
Peter: We are working on projects of our own and touring around the USA. And every time we have the opportunity to work together we take it with great enthusiasm.
You can listen to their songs here.