You can't fight globalization, but you can definitely out-beat it. The Thai girls of Bitchersweet Girls Cypher EP.1 show us exactly how far you can go to make music sound better.
With effortless street styles and a feminine attention to detail Minymynx, Peem, Mulan, Cyanide, Jmine, Trippytung, Flamingam, Seedaa Thevillain, Icemaiden and Milli bring us some of the freshest female rap verses we've heard today (not judging by the lyrics). K-Pop (and the-entire-alphabet-pop) can take a well deserved break. These rappers want their voices heard. 
As any Urban Dictionary can tell you, a 'Cypher' is a series of freestyles one after the other – no interruption. Whereas one artist introduces you to their own perception of the world, cyphers introduce you to the whole community, making each character even more relatable to a wider audience. 
1.    Could you introduce us to the ideas and reasons of forming Bitchersweet?
(Icemaiden) I first started rapping in 2003, that's where I sent my demo to "Thaitanium", the most popular Thai rap group at the time. They gave me a chance to produce my first song; after that I kept going. At that time there were still only a few female Rappers in Thailand. But in the last two years we started to see a surge of a new generation with amazing skills. I realized that I needed to give them a platform in the same way Thaitanium gave me an opportunity. I also thought why don't male rappers ever invite female rappers to collaborate with them? That's why I ended up forming Bitchersweet. I invited "9K KAO" to join the project as a music director. He immediately accepted and the first episode was released in a matter of weeks. 

2.    Why rap out of all genres?
(Icemaiden) Because Rap doesn't have just one type. As many people know, Rap is divided by the music and style used. Such as old-school, boom bap, gospel, jazz rap, Latin rap, Gangsta rap – including new school rap such as trap and many other styles of rapping which depends on the area, individual and generation. That's why we picked rap out of all genres.
4.    What fuels the anger behind the lyrics and rapping in the way that was heard in episode 1?
(Icemaiden) In Episode 1, we are introducing a new way of presenting ourselves by putting our rap skills on display. We are also addressing cyber-bullies and the viewers who leave hateful comments on videos. Therefore, in this track you might feel a bit of anger that can make the video look quite aggressive.

5.   What will we see in the next episodes?
(9K KAO) Audiences will be introduced to more female rappers, new and old faces. It will be more fun for sure. Now we are in the process of holding another online audition for female rappers who will join us on Episode 2.

What are some of the criteria you look for in female artists to become a member?
(Icemaiden) We are looking for women who are passionate and understand the mechanics of rapping. Attitude and personality are also traits we look at closely. You don't have to be very good, the most important part is passion. 
6.    How would you describe the music scene in Thailand? What is the most popular genre right now?
(9K KAO) Nowadays, Trap is the most popular genre in Thailand. Grime is also coming back into trend.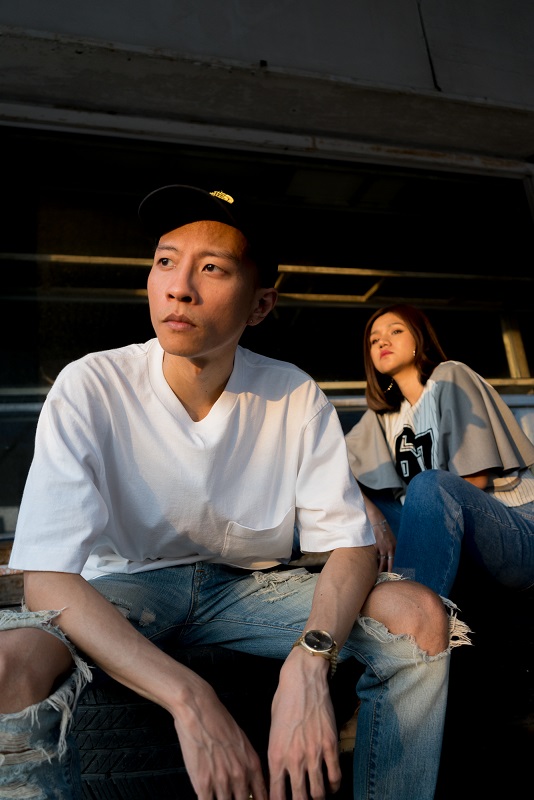 7.    How does the creative process to come up with the lyrics and beat look like? What are some of the ideas/themes could we find in the lyrics of Episode 1?
(9K KAO) I started by doing what I thought would push us towards an international sound. For example in ep.1 I started with an instrumental beat heard commonly in 808 bass control [a programmed rhythm percussion] which stays constant throughout; although the rappers and verses change. I told the girls to come up with the lyrics but to keep the 808 hard. The themes of the first track is mainly to show what each rapper "represents" but without any of the bad vibes. 

8.    Music has become more globally available, and the audience demand for non-English speaking sound has risen…If you could collaborate with any creative from fashion to art or music, who or what would it be?
(9K KAO) We would like to further push Thai hip hop culture to an international scene. We want people to see the talent that we hold. 
(Icemaiden) Now, we don't dare to say who we want to collaborate with, because we think that we haven't fully presented our abilities. But if we had a chance, we would like to start from Southeast Asia like 88rising.

9.    What would you say is the inspiration behind your fashion choices in Episode 1?
(Icemaiden) I just told the girls to dress in a way that they liked. We don't have sponsors or costume teams to supply clothes, each rapper dressed themselves. I just briefed them on not showing too much skin; because sometimes the outfit can be quite sensitive.
10. What type of music did some of you grow up listening to? What influenced you to start a career in music?
(9K KAO) I started rapping and producing my own beats about 16 years ago. I grew up listening to Bone Thugs-N-Harmony, Tupac, Ice cube, Westside connection etc. 
11. Has any traditional forms of Thai music affected your sound in any way? Or are you trying to break away from this?
(9K KAO) We are not breaking away from this, but we are trying to push it in the right direction. For example, we use Thai/ English or Thai/Korean whatever the artists want but we must still try and keep our signature Thai style.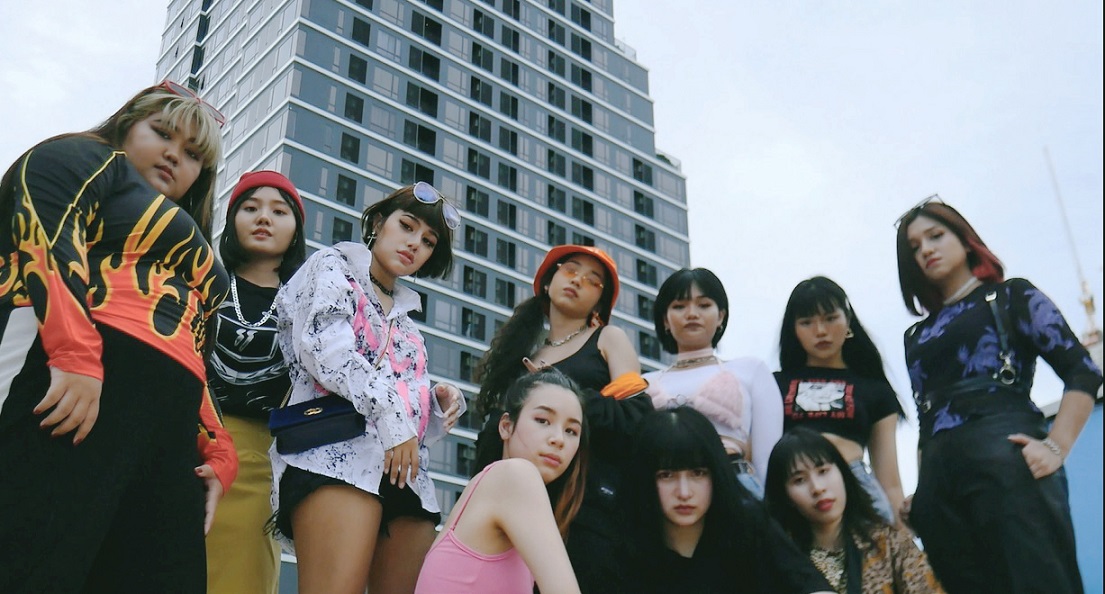 (Icemaiden) I think we are not affected by traditional Thai music. It doesn't have much effect on our music production because nowadays there are many types of music we think that we can work with. 
12.How do your families respond to your music career?
(9K) My family supports me, because this is my dream, and i have to succeed in it. There is no turning back for me.
(Icemaiden) My family always supports what I love to do.

13.What are some of the biggest misconceptions about females living in Thailand?
(Icemaiden) In Thailand there isn't much of a difference between men and women so there aren't that many misconceptions between us. But I am not sure how people from the outside view females in Thailand. I had a bad experience, probably because of the media…but I received a message from a foreigner on Instagram that we shouldn't rap and we should return to singing at the entertainment place for men which made me feel depressed. 

14.Are you trying to address any social issues through your music?
(Icemaiden) We don't talk about social issues in our music directly. We don't want our songs to be stressed in that way even if we wanted to do it. But there may be some words in our lyrics which show that we are not satisfied with something in society.
15.How would you like the future of Thai music to look like? 
(9K KAO) I would like to use and mix Thai Instruments, like the alto fiddle (zo-O), with Trap. I would like to see Thai instrumentals going international in the future. 

16.Are there any challenges to developing a music career in Thailand that are unique to the country?
(9K KAO)  In my opinion, the government and people have to give a lot more care to the artists and producers. The music industry here is now as big as Korea. I don't mean just Thailand, but all of South East Asia.
(Icemaiden) We should receive more support from the media to encourage distribution and production. 
17.What message would you like people who listen to your music to take away with them?
(Icemaiden) We want listeners to look at the attitude of women. We are not targeting anything in particular, nor speaking out against anyone. What we really want the audience to receive is the equality of rap culture expression both by being a woman and being an Asian. We want the audience to see our capabilities.