I remember meeting Beirut-based pianist, interior architect, and illustrator Vladimir Kurumilian around 5 years ago.  As a pianist, aside from his many independent performances in Beirut and Paris, Vladimir has three big improvisation projects attached to his resume. The first one is 'Quand Le Rythme Devient Obsessionnel' at Théâtre Monnot in April 2009. 'A Piano In My Pillow' is his second project, a sound and light collaboration with light designer Alaa Minawi at Théâtre Monnot in March 2012. 'Ana Bahlam Bik' ('I Dream of You'), is an improvised piano cover of Warda's famous love song 'Batwanness Bik' in a vintage studio in Paris in March 2017.
His most recent work is the album titled "Dopamine". We had a chat to learn more about the release, how it came to be, his creative process and future plans.
Here's how it went.
You've been playing the piano for a long time. Tell us about your relationship with the piano.
I started my piano courses when I was 5 and at one point, during my long practice hours, I used to drift away and start improvising. This is when my relationship with this instrument became more like a love story. It's the tool that allows me to express myself the best, it's this kind of getaway, where I can be totally true to myself.
Tell us how it all started? The idea behind the album?
'Dopamine' is my most personal studio album to date. I had the demo track of 'Full Moon Is Rising' that I wanted to include in a bigger project, to tell the story of how this track came to life in the first place. As personal as a story can get, this album is the narrative of my relationship, with all its ups and downs, all its sparkles, all its precious moments.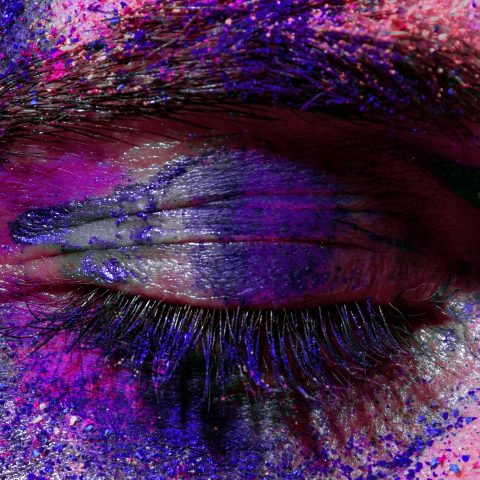 What/who was your main inspiration behind it?
'Hokis' ('Soulmate' in Armenian). When you spend quite some time with someone, you start feeling a cosmic kind of connection you can't really explain. I asked him to try and write down his interpretation. My tracks came as a reply to his text, as my own interpretation, my way of expressing what I truly felt towards him, towards what we have.
 The album was released on November 19 but prior to that, you released a single featuring Hamed Sinno. Tell us more about this track.
I'd like to think of 'Lilac Sky' as a merging piece, a symbiosis. The title itself is the combination of two auras: red and blue. It's the only track that includes lyrics, and it's just one sentence that says it all. Merging the music to Hamed's beautiful improvised vocals elevated the track and made the journey it is.
---
I was putting myself out there totally naked with all my emotional journey

---
Walk us through the creative journey of the album. How did it come to life?
Back in March 2017, I had started an improvisation project, 'I Dream of You', which was my take on Warda's masterpiece 'Batwannes Beek'. The first performance was in Paris, after which Luca Longobardi contacted me to bring it to Rome. We knew each other only through SoundCloud and Facebook at the time. And then it happened! After presenting the project here in Beirut, I went to Rome and performed it there in October 2017. I had a couple of demos that Luca listened to and he offered to produce the album. There was this kind of connection between Luca and I that made us get along as dear friends and musicians. So, I came back here, finished composing the tracks and writing the story. Then I went back to Rome, recorded,and produced. I came back here, mixed and mastered with Ziad Moukarzel at Woodwork Studios, and here we are.
If you were to choose your favorite track, which one would it be and why?
'Talisman' definitely. It's the track that covers the biggest part of my relationship, with all the ups and downs. It's an emotional rollercoaster and the title itself is a reference to an actual ring I had for quite a long time before giving it to him as a good luck charm. It really holds a big part of me.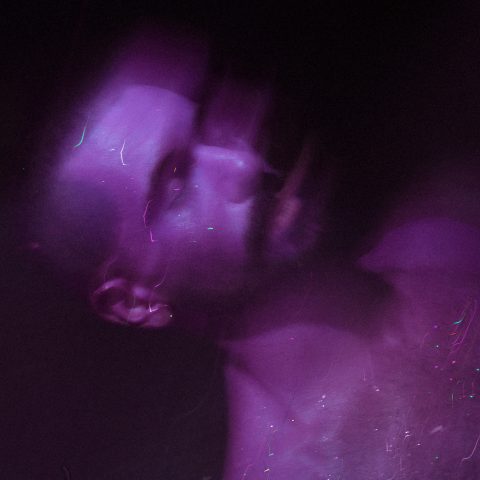 What was your biggest challenge when working on this album?
Being the most personal possible. I think that was the hardest part, as I was putting myself out there totally naked with all my emotional journey.
What are your future plans?
I consider 'Dopamine' as a project, more than just a music album and I still have quite a few things to do with it. I started working on the music videos, the concerts, and probably a remix album at a later stage. However, this didn't stop me from actually start working on my next release.
Listen here:
Spotify : http://open.spotify.com/album/2aWi3S7RRByLBHlW6k1OcD
iTunes : https://geo.itunes.apple.com/us/album/id1443571201…
Deezer : http://www.deezer.com/album/79231562
Anghami : https://play.anghami.com/album/5552101