Swiss singer/songwriter Charline Mignot (aka Vendredi Sur Mer) has become a name associated with French Electro-Pop. Digging deeper into her music, one should reconsider that definition and include with it the mesmerizing storytelling skills that she shows off discretely both lyrically and visually in her music videos. Listening to her songs feels like listening to a romantic tale narrated in a poetic, musical and dreamy way that becomes more addictive time after time.
We asked her a few questions and we spoke about her music, a love story, mushrooms and more. Read all about it below.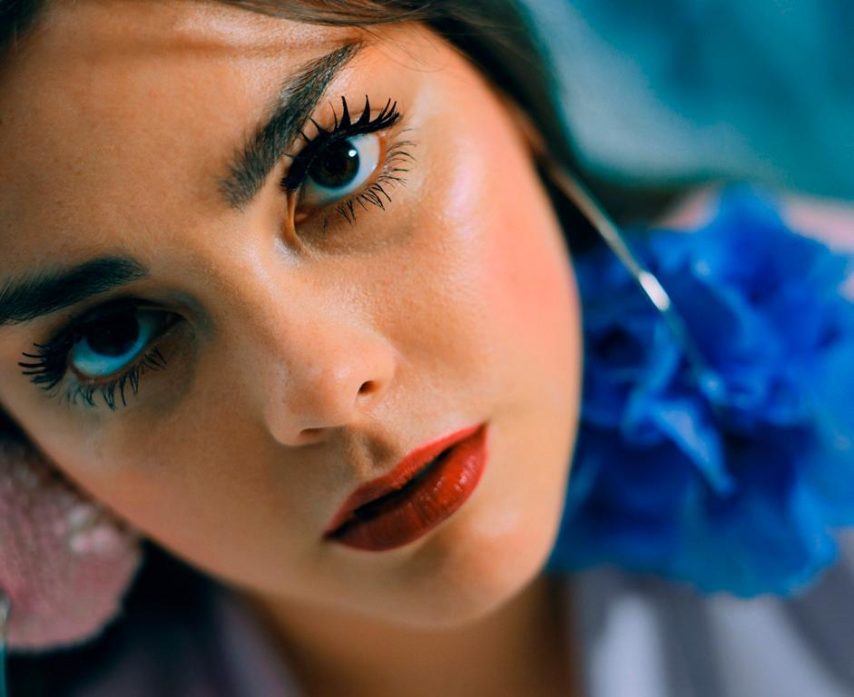 Many artists seek music for freedom, to express themselves with no censorship. What was the most freeing thing you did music-wise?
Music was able to liberate me from my worries, my lost or inconsolable loves, my desires and my fantasies. It makes it easier for me to sort things out in my brain and to treasure my memories to make space for some new ones. It also helps me break free: I can be a female or male narrator, talk about women or men. I have unlimited freedom to turn my life into stories, like an actress playing different roles: she's a new person at every turn.
Art is all about self-expression and you master many forms of it. What's one thing in common between Charline the photographer, Charline the actress and Charline the singer/songwriter? Do you feel like combining them helps you express yourself better or does each one help you get a certain feeling/emotion/idea out better?
Every side of my personality defines who I am as an artist. Each side allows me to express myself and to better bring my project to life. For example, Charline the photographer gives me a good eye for video clips and photos. I did a lot of theatre growing up so that definitely helped me in being comfortable on set, especially when it comes to acting in my video clips.
Each one of your songs has something enchanting and unique to it but "Femme a la peau bleu" is the most peculiar to me. What's the story behind it?
It's simply a romantic story of a night when a woman was crossed by chance, looks were exchanged, and each went their separate way. She's that person you cross every day but never really have the courage to stop before her, to interrupt her journey. She's that comet, that shooting star that you see on the daily.
Your songs unfold like a story, relying only on the lyrics narrating the events and the music serving as a soundtrack that takes the listener on a journey. Your music videos do the same but, of course, the listener's attention is then shifted to the storyboard you've created for them visually. Do you always have a vision for how you want to translate a song into a video or do these things come to you at a later stage?
I never have a certain idea in mind for my video clips until we actually start shooting them. I've always trusted Alice Kong with this task and she never let me down and always brings amazing ideas to the table. My songs are so personal that I do not have the courage to translate them visually myself, I would be way too close to reality.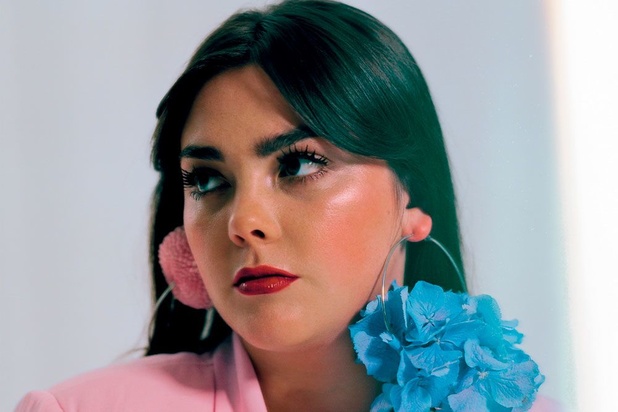 You collaborated with Lewis OfMan on your album "Premiers émois". How was that like? Do you plan on working with him too on future projects or would you like to try collaborating with someone else? If so, who's on top of the list?
With Lewis, it's a love story. We are super connected now. It's obvious that we're going to work together again. It's impossible to picture the near future without him but I would also really want to work with other people whose names will remain a secret for now 😉 [laughs]
Where do you draw the line between Charline Mignot and Vendredi sur Mer? What makes one different from the other?
Vendredi Sur Mer is an extension of Charline. It lets Charline dig deeper into her emotions and express them better through her body language and with the help of sensuality. Vendredi Sur Mer and Charline are not opposites, Vendredi Sur Mer just gives me a more pronounced freedom!
What's your favorite memory as a child?
One of my most treasured childhood memories is going mushroom hunting with my uncle. I was rather good at finding them, despite the huge impatience that I'm known for [laughs]
Your music has a kind of vintage touch with hints of '70s & '80s nostalgia. What are your biggest music influences?
I'm not really sure if I can call them influences but I listen to A LOT of music from different styles and genres. I love Fiona Apple, Renaud (old French artist), Serge Gainsbourg, Piero Umiliani…
I love listening to so many different things but sad songs have a special place in my heart. I am forever melancholic.
What are your "feel good" rituals?
Eating.
Now that your album is out, what are your plans for the future?
Continue this wonderful adventure: a second album. Why not some cinema projects, later on, it's one of my first passions!