Normen Flaskamp, a.k.a Solee, is a German-based DJ and producer known for his upbeat yet melodic sound that has imprinted many of our minds. In 2006, Normen's "Solee" alias was born, along with his own record label, "Parquet Recordings." We had a chance to chat with him, here's how it went:
Germany is famous for its electronic music scene. How did you manage to emerge with such a distinct sound yet still appeal to these tastes?
Since I started the Solee project, I've made music which comes from my inner feelings, without looking to any current trends or hypes. Of course, I get inspired by other artists sometimes, but in the end I remain faithful to myself. I think the last 10 years could have been easier for me (in terms of success) had I jumped on a bandwagon like many other artists did, but this has never been an option for me. My love for the music and my staying power are the key to my career in the electronic music scene.
Your music is hypnotizing; it captures our attention and takes us on a rollercoaster ride. Tell us about your creative process. How do you build your tracks from the ground up?
Usually, every track of mine starts with an idea of a melody or chord harmony. Then, I try to find a proper bassline and drum groove which round the basic idea off. After that, I look for some accidental elements or additional drum/synth licks to make it more interesting. Up until that, everything is playing in a loop mode in my sequencer (Steinberg Cubase). When I get the feeling that there are enough elements to build up a track, I start to arrange it. Sometimes I need to adjust a few elements during the arrangement, but in the best case, I can build up the whole track with my pre-assembled own loops.
In 2006, you set up your own label, "Parquet Recordings". Tell us a bit about that.
Yes, in 2006 i started Parquet Recordings as a platform for my own music. During the last years, the label and artist roster grew up more and more. Nowadays, its my weekdays full-time job and the perfect variety to my own artist & producer life. I'm really happy to have so many talented artists signed on the label. It never gets boring to explore more artists, work with them and find undiscovered good music.
What kind of music challenges do you dream of taking that are a bit off the beaten track?
I would love to rework and record some of my tracks with a classical orchestra to turn my dancefloor-oriented productions into some classical compositions. It's nothing new as some electronic producer colleagues did similar things in the past, but it's still very interesting to me. Maybe one day I'll be able realize this…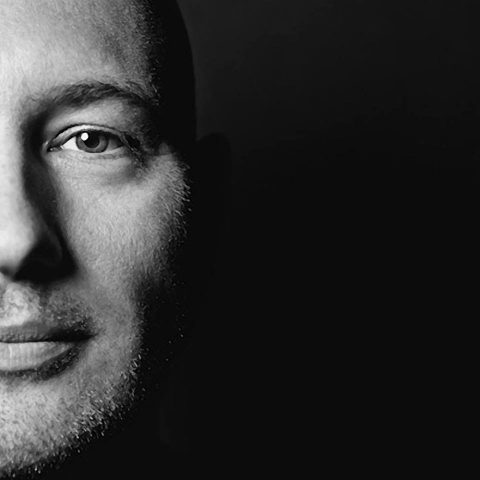 How would you explain your music to a violinist from the 1920's?
Reduced melodic music from the future with strong drums to make people dance and dream! 😉
What are some non-electronic albums that have shaped you as a person and a musician?
All I can think of are electronic sounds, so these albums are not really "non-electronic", but they shaped me in a certain way in my younger days as a teenager.
Depeche Mode – Violater
The Cure – Disintegration
Anne Clark – R.S.V.P.
U2 – War
Your line of work barely allows you to have any free time. What do you spend your down time doing?
Unfortunately there is not too much free time in my life next to working for the label, producing music and touring. Most of my free time, I spend with my little son and my girlfriend. I love to go out for food, enjoy the nature, go for a bicycle tour, work out at the gym, or meet friends for some beers. I also still love to go out for a good party sometimes when I have a free weekend.
You're coming to Beirut to perform a live set at Hngr. You've been to Beirut once before, how would you describe your previous experience?
Yes, last time I played at Off & On and was a great experience. I really enjoyed the dance-obsessed and friendly crowd and had a wonderful time in Beirut. Looking very forward to come back this week and play my second gig in Beirut at the HNGR club… I heard good things about that place, I'm excited! 😉
If you were not a musician today, what career path would you have chosen?
Hard question, today I can't imagine that I could do anything else with so much joy and motivation than working in the music business. But before I started to make music, I had a big passion for skateboards. Maybe I would have become a professional skateboarder and travelled the world to show my tricks and stunts. But to be honest, I think my talent was not big enough in the end. 😉