Funny Death is Jad Mroue's bedroom synthpop project. The artist who is of Lebanese origin, grew up in West Africa and is currently based in Vancouver. Even when shifting through genres, Funny Death maintains a unique signature that came to define his sound. His albums are just as colorful; they each take you on a different adventure, reflecting the country he was living in at the time he wrote them.
The number of lovers of Japanese culture has skyrocketed over the past few years so if you're one of them (or not), you'll enjoy listening to Funny Death as his songs have an omnipresent Japanese touch.
From personalized handmade cassettes to dropping masks, we're stripping things down and introducing you to Funny Death in this (not-so-funny-not-so-deadly) interview!

What's the story of Funny Death? How did everything start?
I would say it all started around 1999/2000, I was 7. My older cousins and I all shared the same PC. Some of my cousins ripped a lot of songs and music videos from bootlegs. At the time, the Internet wasn't that accessible in Lebanon, so my dad would buy me random bootleg CDs from Saida (he had no idea what they were exactly) on his way back from work or grocery shopping.
My cousins were more into music than me at the time, so I listened to whatever they had: Techno, House, Drum'n Bass, pop, RnB etc… Then I started recording the radio in 2001, on my Aiwa HiFi Stereo System, making mixtapes, and then overwriting them over and over (I only had 2 cassettes). I started playing with DAWs in 2006, when I was in school in Ouagadougou. It was fun to do, but sounded awful. I went back to Lebanon in 2010 to study Arts (at ALBA), kept experimenting, joined the music club, didn't really work for me, created the electronic music club with my good friend Paulo from France (aka Place and Space), it ended up being just us 2.
My first show, at the campus, was a disaster: I left the stage after 4 minutes of trying to figure out why it sounded like shit. Then in 2013, Zeid Hamdan invited me to participate in the Red Bull Music Academy. This is when I started my synthpop project Funny Death. The event was a success, and a very good start for me as a synthpop artist. Since then, I've been making music as Funny Death, releasing at least one album or EP every time I move to a new country.
What's the reason behind keeping a mystery behind your name and image?
Early Funny Death had 2 masks. I gave the first mask to a fan Germany, and the second one to my parents in my hometown.
I can't stand living a "normal" life. I cherish weirdness, poetry, mystery, magic and have absolutely n0 tolerance for a lot of social constructs; I easily get bored of consistency and repetition. I love personas and aliases; I can be whoever I want and switch between them. I find versatility attractive and wanted Funny Death to be its own character, not me. A lot of people thought the character on Real Is Magic Is Real's album cover was me, but that's someone else.
You cover a wide range of genres in your music, especially across albums. What are the elements that make a signature Funny Death song?
Emphasis on melody, lots of synthesizers, almost no sampling, with almost always a hint of melancholy, but made by a super bubbly person. That will sound cheesy, but think of a rainy day in a tropical place (basically where I grew up).
I know you lived in Japan for a while and the influence that '80s Japanese electronic music has on you is pretty obvious in your songs. Can you tell us more about that?
It might sound odd at first, but I would say growing up in West Africa (Ivory Coast and Burkina Faso) had a lot to do with my Japanese influences. It's always been kind of a love story between Japan and France—and West Africa is still heavily connected to France, culturally speaking at least. The late 90's and early 00's were the golden age of Japanimation in France, therefore in West Africa too.
I grew up heavily influenced by 80's and 90's anime and music (funny story is, at first, I cried when my dad had to "downgrade" from Western cartoons to anime at some point because it was cheaper, I guess?). But I never actually sat down and listened to 80's Japanese electronic until around 2012, when my friend Paulo started playing YMO at my place (when we were roommates in Beirut). Then I met my partner Arina in 2015, in Tokyo, and she introduced me to a lot more, while showing me some of the underground scene's secrets: blogs, a P2P software, forums etc…
Living in Japan for only 1 year has radically changed me. Their local art scene is insane.
I made "Real Is Magic Is Real" right before going to Japan, "ファニーデス" while I was there, and "Half Present" after I left.
What's a funny fact about Funny Death?
My parents and siblings came to see me for the first time in Canada in 2018, and the hotel they stayed at in Montreal was playing my music (I was surprised honestly). Now they think I'm super famous.
You work on handmade cassettes that you sell to people all over the world. Why are cassettes so important to you? What are the steps that lead up to the final product?
You probably guessed it from my answer to question 1. I also like cassette tapes because they are fragile, they deteriorate with time.
To be frank, I was surprised my cassettes are selling. When I first started, it was just my ex-label's idea (Dead Meat, based in New York). But then I took over and started selling them by myself. Eventually I started designing my own cassettes from scratch and it went well! I went out of stock in a few months and had to restock pretty quickly.
I honestly don't think people actually listen to my cassettes, especially not on a daily basis. I think most of them buy it to support me, but also because of the effort I put into each one of them. It's basically an original illustration that you're buying, and the cassette is the support here. I record them at home, using a JVC KD-D10 Stereo Cassette Deck, print the cassette covers (J-Cards) locally (DAN Design & Printing), and draw on every single tape.
This slideshow requires JavaScript.
What do you imagine people doing while listening to your songs for them to really enjoy them?
I think not forcing yourself to do a "stereotypical musical activity" is important. Like you don't have to drive a car at night to enjoy synthwave (I absolutely despise cars), you don't have to take drugs or drink alcohol (I don't hate those, but just saying, you don't have to). If you feel like listening to Funny Death while picking grapes, that's it! I remember reading some university students saying one of my songs was their "ramen song".
Do you perform live? If yes, what are the requirements for the ultimate Funny Death concert experience?
Yes. I had 2 shows last week, and 1 show next week. I don't book or organize my own shows, I just wait for friends or organizers to invite me. I'm an introverted extrovert, maybe that's why.
I've performed at very different types of venues, from a church/gallery in Poland where I wasn't allowed to be too loud, to a little town in Italy where the crowd gave me so much booze I forgot how it ended (apparently it ended well).
I would say just bring your emotions and friends with you, talk during the slow songs, dance and interact during the fast ones.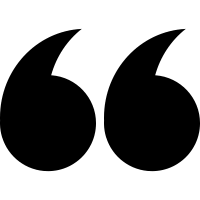 bubble tea and Southeast Asian desserts
Who do you collaborate with in terms of music production (also in terms of vocals etc)? In other words, who are you biggest allies?
Since "Half Present", I collaborate with Arina on almost every aspect of the project, especially the visual side. Paulo (Place and Space) is my oldest ally, we made a lot of music and videos together, that's the guy in the "No After" music video. I also collaborated a lot with my friend Sean (Swim) from Portland, you can hear him in "スタート (stArt)". We tried to make the worst music we could and released it on Bandcamp for $1000.
What do you do on a typical Friday night?
I don't get along with routine, schedules, or the concept of "a week", so "Friday night" happens really randomly. One thing I love to do is to bring random cool people together and see where it goes. Also, bubble tea and Southeast Asian desserts are always welcome on a Friday night.
What are your plans for the future?
Arina and I are thinking about one last Funny Death music video. Then we are jumping onto a completely different music project.
Support Funny Death by following him on SoundCloud, buying his stuff on Bandcamp and liking his Facebook page.