It's a Tuesday evening.
I'm rushing through a busy street, drivers letting out their anger through long honks and heavy curses. 
Earphones on, a figure dressed in black from head to toe sits on the stairs. Phone in one hand, absorbing eyesight, head resting against the other, straightens up to my sight. 
Handshake, we walk. Drink in hand, we talk. Down the stairs, red light still red as ever. Feels like nothing has changed here. 
We cozy up in a corner, dimmed lights, fan creating the right atmosphere for a movie scene. 
Cinematic details aside, we dive into a conversation about music, Bemye W Riz, memory problems, and more. Read below to learn about Anthony Tawil and why you should keep a close eye on him.

Who the hell is Anthony Tawil?
Anthony Tawil is a 34 (yes, he loves for people to know his age) year old musician who also works in advertising. He actually studied Computer Science for a year and a half before switching to Advertising & Marketing.
He is one of the partners at Operation Unicorn and you might know him as the guy from the recent Beirut Beer ads. So basically, he writes ads and acts in them. 
Shedding light on another Tawil, his dad, Walid Tawil is one of the most renowned drummers in Lebanon, if not the world. Cool dad, right?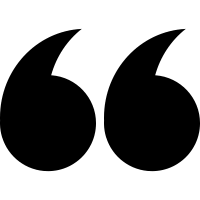 "I'm a drummer, first and foremost. Everything else I do is everything a musician who plays the drums does."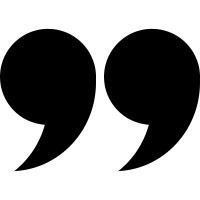 How did he take the drum throne? 
Anthony's first attempt at the drums was when he was around 10 years old. He didn't really see a point to it since he used to always hear his dad complain about the music scene and how hard it is to make a living out of being a drummer. 7 years later, he and his brother Teddy (from May Berde and TEDTEDTED) got into music again. While Ted picked up the drumsticks, Anthony held onto his guitar for 15 years, playing with Blues/Funky cover bands. He was having fun but it wasn't quite the right fit. He knew he was made for music, he just didn't think this was what he's supposed to be doing.
On the 30th of March of the year that marks his 30th anniversary on Earth, he decided to buy a small Pearl drum set. 2 hours into sitting there, playing the drums, he knew he had found his calling. His relationship with the drums became a journey on which he was to find and express himself (not the cheesy way).

What's the project?
His brand new project is based on his relationship with the instrument and discovering what he can do with it by performing improv sessions on the drums in front of a camera in different empty spaces across the country (for now). 
Playing the drums is, to him, a sense of accomplishment. A drummer seems to always be part of an entity but he didn't wanna do that. 
The idea first came to life when he spoke to someone he knows has an empty factory hangar in Zouk Mosbeh. He packed his drum set, went there alone, tripod and camera in hand, and filmed himself playing. 
After contacting a number of places asking for permission to play there for a couple of hours and getting rejected, he made a third and extremely persuasive phone call to The Grand Sofar Hotel and explained how personal this is to him until the lady "bought it" (his words, not mine) and he got the OK.
He wanted to express himself during that time because of everything happening around us (political, economical and social situation) and it was finally made possible. 
Not having had much practice, being in a new and empty space for a few hours, hearing the reverb, being filmed… it was the purest form of experimentation and self-expression for him.
Seeing how liberating that was, he started making a list of places he wants to play in.
Nabu Museum was next, and the videos are coming your way soon so make sure to follow his Instagram. 
He is now looking for potential collaborations; kinda like a way for architecture and space to set a mood for the whole performance. He's thinking slam poetry, spoken word, rap, dancers, pottery…That's his thing now and he wants to share it with others. 
He's just getting started and he repeated and insisted: "I am very serious about this" a couple of times so I think you should take his word for it. He even said that the fact that he doesn't need electricity to play drums is the biggest motivation since that's what he'll be doing instead of taking care of pets. That last one is a bit confusing but read the next section and you'll get it.
Fun facts
Here are some random facts about Anthony that could help you understand how his brain gears grind. 
He cannot sleep unless he has someone in his ear talking or lecturing about something he probably doesn't understand. If you pictured him listening to some weird show in Japanese, hold your breath. I already asked and he said that it has to be in English.
He's very emotional. A bit TOO emotional. Think about that before swiping right on him.
His guilty pleasures include listening to Whitney Houston's "I Have Nothing" and Yanni's "The Rain Must Fall"
He doesn't like pets. He likes pets when they belong to others but not him. He'd rather spend his time doing anything else instead of taking care of a cute pet. 
He thinks Bemye w Rez (Okra with rice), as a final product, is just pure saliva.