After watching their debut at The Ballroom Blitz during the March Takeover, I was mesmerized for weeks and I could not stop talking about them. They were featured on the special Sofar Sounds lineup this April, intensifying my obsession with them.
Picture this: it's a Tuesday night, you're standing in one of the tiny streets of Gemmayze in front of a blinking red light. You can hear the music coming out of the pub nearby. They're standing in front of you, placing their glasses of beer carefully on the top of Bob's orange car in-between sips.
I caught up with May Berde to talk about their weird yet interesting project and although we mainly spoke about Kabab Skandar and avocados, we managed to squeeze in some side conversations about music.
In case you haven't heard of May Berde, just know that you're missing out on a lot. No, it's not the name of a woman, much like many people assumed. It's the name of an experimental project created by Anthony Sahyoun and Teddy Tawil.
Who the hell is May Berde?
Coming from a scientific background (we're talking masters in mathematics), Anthony's approach to music seems pretty uncalculated—or is it? The experimental and improvised element is present in most if not all of his music projects, starting with May Berde, all the way to Kinematik, Mme Chandelier and Stress/Distress.
Here's what I learned about Ted: he started playing drums at a young age but he strayed away from music for a while and started freelancing as a video editor. Still not sure of what he wanted to do, he got himself a tiny house to do some soul searching. He played around with synthesizers but felt like he didn't have the know-how to hit the keys he wanted. After learning how to play the piano for a year, he bought new gear for a project that will be debuting in the next few months. He couldn't stay away from drums so, being a Kinematik fan, a collaboration with Anthony was the perfect place to begin.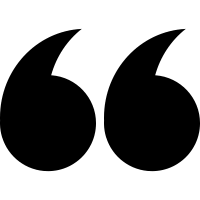 It's all about not taking music too seriously. Absurdity makes sense at some point.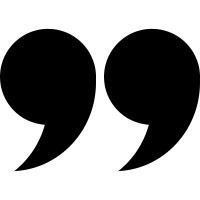 The two of them have been friends for over two years now but it wasn't until this past summer that the project started shaping up. Ted heard a track Anthony was working on and sent him a voice note of him trying to imitate the kind of beat he thinks would sound nice over it.
They tried working on it together—it was terrible. But they got excited about playing together because they linked a mic and some pedals to the drums and they were like 'Wow! That's it.'
May Berde is a very organic and experimental project, not much thought is put into arrangements and techniques. They believe that this lack of certainty about the direction of the project grants them the chance to discover new things about themselves through music. They feed on the freedom it allows for and the synergy they have—it all creates a space for them to give in to their impulses.
What's up with the name?
Now the most evident question: Why 'May Berde'?
One day, Ted and a bunch of friends were sitting at Anthony's. Apparently, if 10 minutes go by without Anthony saying something, you have to check on him to see if he's still alive. So that happened and turns out that he fell asleep out of nowhere. He woke up screaming "MAY BERDE! MAY BERDE!", recalling a hot summer day in Tripoli, working on an installation and recording the voice of an old man giving out bottles of cold water while yelling "MAY BERDE! MAY BERDE!". Bam. The project found itself a cool name.
When asked about their inspirations, they both agreed that their sound stems from the messiness of music. There are so many genres and so many new genres branching out of them. The chaos, the mess, the noise—that's their inspiration. It makes more sense to them to work with the flexibility of genres rather than a specific genre. What they listen to is pretty diverse but there's a lot of electronic, jazz and experimental involved.
What's the plan?
They don't have any firm plans for recording an album yet but one thing they're sure of is that if they do record one, it's going to be a completely different experience from listening to them live—with a link between them of course. This project is mostly fun. They play music because they have to; it's the output they have and their form of self-expression: Ted bangs on drums, Anthony bangs his head. They believe that nothing is worth pursuing if it's not fun.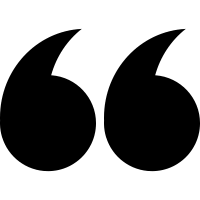 When you stop trying to mediate the most genuine version of yourself, the good and the bad, music takes over and great things happen. Then you start asking yourself 'wow… how the hell did I do this?' and you go into that loop again, searching for that euphoric feeling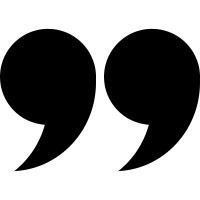 As for future plans, nothing planned yet but they promise a summer full of gigs. They're just letting things flow naturally and having fun. They would love to tour abroad and do residencies and they both have experience working in film so maybe that could be an option too.
Fun Facts:
– All their samples are from YouTube. Thanks, internet.
– They both swear by this little place in Burj Hammoud called Kabab Skandar. There's a 'club for foreign workers' (you know what that means) next to it so you get good food and entertainment. Anthony assures you that Salt Bae ain't got nothing on Kabab Skandar so you all know what to do next time you're in that area.
– Everyone hates Anthony's dog.
– They're both freelancers.
– Ted has had enough of Anthony's avocado toast breakfast. He doesn't know how to cook but he used to make rice. Anthony has never had a single grain of that rice.
Make sure to catch them live next time they're performing. I promise you won't regret it.
If you're at a(n) concert/festival/event and see a girl lurking around, that's probably me looking for an act to feature on this series of local discoveries. Stay tuned for the next one!