2020 hasn't been the best for everyone living in Lebanon, to say the least, but it did bring us closer together and it proved to us that we, the people of Lebanon, are always there for each other. Following the blast that destroyed Beirut on August 4, a lot of initiatives and fundraisers were put forward to help support the victims in different ways. If you want to help Lebanon and support its music scene but don't know how or where to start, this list that we've put together might be just what you're looking for. 

1- BEIRUT MUSICIANS' FUND
Tunefork Studios got in touch with musicians, producers and sound engineers that were affected by the blast and made a list of all music gear, instruments and recording equipment that was destroyed. Their goal is to raise USD 34,935, which will then be managed by the studio and divided proportionally between those affected.
You can donate here.

2- RUPTURED SESSIONS: FOR BEIRUT
Ziad Nawfal put together a compilation of his radio recordings with Lebanese bands and artists on his show on Radio Liban and released it as part of the Ruptured Sessions on his label Ruptured. The compilation is made up of 16 songs, by 11 Lebanese artists, including El Rass & Munma, Kinematik, Postcards, Youmna Saba, Safar, and many more.
All proceeds from sales via Bandcamp will be donated to the Beirut Musician's Fund mentioned above, except you get to enjoy listening to 16 songs in addition to helping out local musicians. 
3- FEEDASOUL RECORDS
The local Lebanese label is helping out those attained by the blast through 2 different initiatives.
"For Beirut" Campaign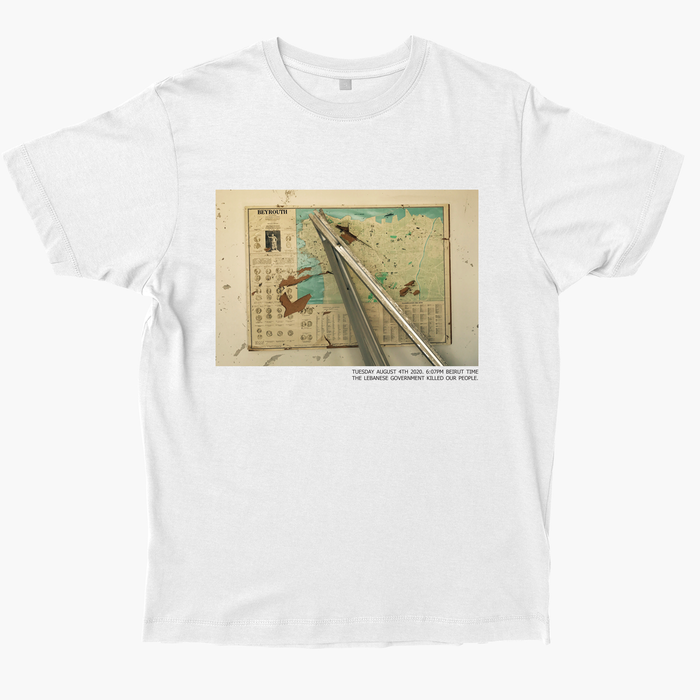 This poignant picture was taken by local designer and photographer Georgia Mchaileh in one of the damaged buildings while clearing rubble, days after the explosion. This map of Beirut that somehow managed to stay on the wall depicts the state of the city that has been torn to shreds as well as the spirit of camaraderie, resilience and fearlessness of the Lebanese community that rallied around each other hours after the explosion to support and pull Beirut out of its despair. 100% of the proceeds will be donated to emergency services, as well as reputable NGOs that are constantly on the ground. Buy your t-shirt here.
Digital Discography
The label is also donating 100% of their sales on Bandcamp to the crisis relief funds to support those distraught by this national tragedy. Browse through their discography, on sale with a 75% discount, right here.
4- HABIBI FUNK 015: SOLIDARITY WITH BEIRUT
This compilation, available as a digital-only Bandcamp exclusive, was put together in order to raise funds as quickly as possible. It features Issam Hajali, Toufic Farroukh, Rogér Fakhr, Munir Khauli and Abboud Saadi. Check it out here.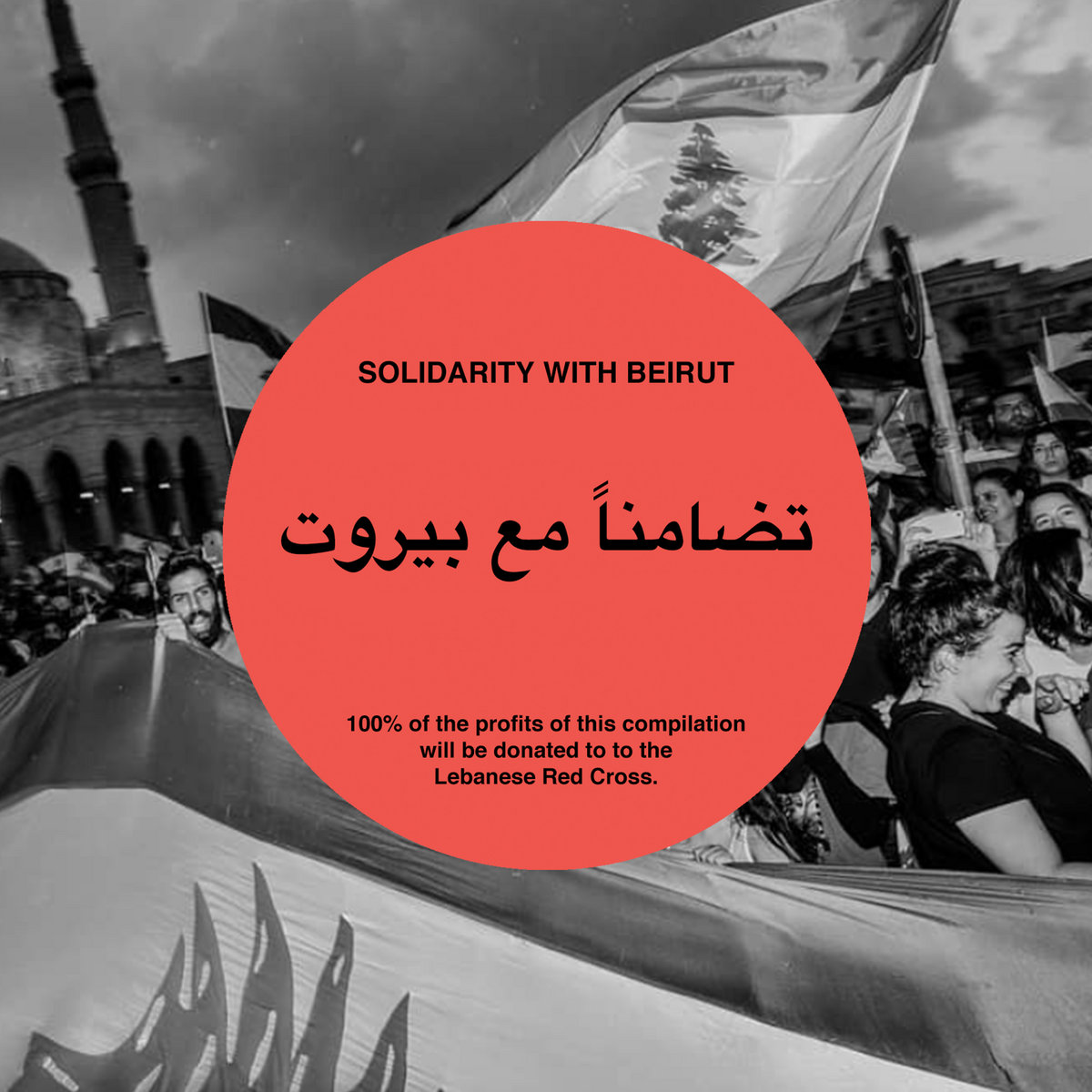 5- ESPOIR À BEYROUTH
100% of the proceeds from this compilation by Montreal-based label Saisons Musique, consisting of talented artists that gathered together from around the world to gift their music to the people of Lebanon, will go to the Disaster Relief for Beirut Explosion Crowdfunding from 'Impact Lebanon'. Donations will rapidly & regularly get transferred to Impact Lebanon via PayPal.