Nabih Esta is one of Beirut's most renowned DJs and Producers. Since his debut 15 years ago, he has been evolving by the day, as a DJ and as a producer. Be it a warm-up, main or closing set, it is hard to miss this veteran's presence behind the decks. 
His full schedule at the studio never stopped him from touring. He now holds a residency at Beirut's biggest clubs and in addition to that, is regularly featured on the lineups of top-notch clubs such as KaterBlau and Sisyphos in Berlin, as well as renowned festivals like Sonar in Barcelona.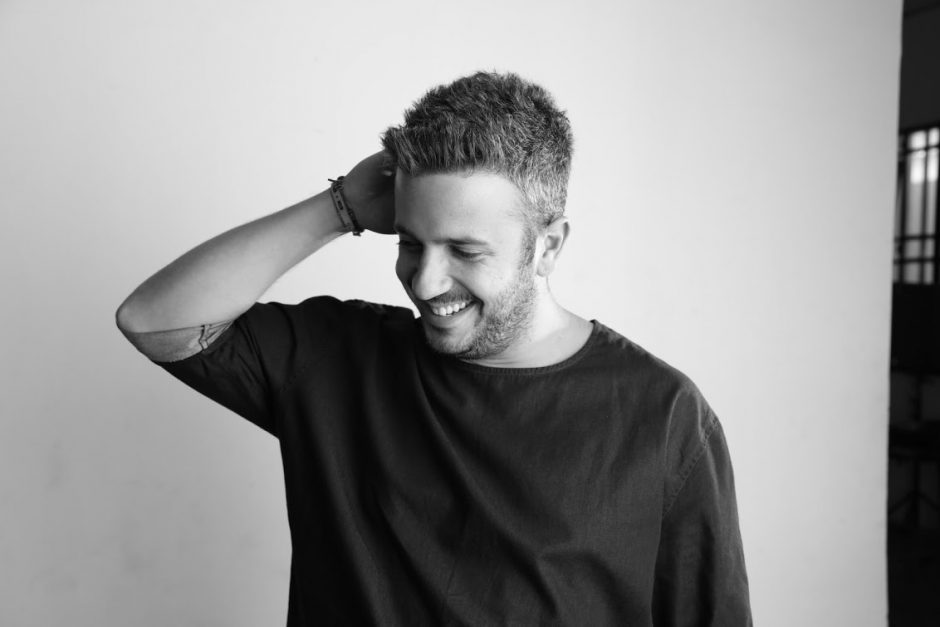 Nesta's had a very productive year so far. After playing in Katerblau on the 23rd of March and at Cuckoo Club in London on the 24th, he's back with a double album for 2018: "Eclectic Electric", a vital album that glows with musicality and character from start to finish. It really sounds like nothing you've heard before, unless you've heard Nesta play. He has defined a tight, punchy and musically diverse signature sound that is very particular to him. Although the album goes over many different genres but all infused with this signature sound.
In one of his latest interviews, he said: "My production is simple, nothing pretentious about it. I don't like the use of layers and too many sounds in tracks, as well as complicating stuff for nothing. Less is always more!"
His new project will compromise 3 CDs, and today we're going to focus on CD1 that will be launched on May 26.
The opening track of CD1 is called "Room with a View", an atmospheric bit of ambient with gentle piano keys and slowly arcing synths that will immediately soothe the soul, putting you in the right mood before the drums pick up on "Not your usual thing".
The third track, "Cleopatra on Acid",  is a dancefloor track infused with classic acid vibes followed by 'Long Gone Race', an effortlessly breezy and groovy piece with elastic bass and exotic synth sequences, bringing color and culture to the arrangement. 
Here's the video of Long Gone Race, one of the highlights of the first CD. [warning: disturbingly sexy dancing gorillas inside]
With impeccable mastery and tastefulness, Nesta switches moods with "Grammath" and its impulsive house drums, just before the finger clicks and snappy snares are offset by lingering chords that make up for a woozy atmosphere. The CD continues with the dreamy 'Aliens World' carries you away on musing pads and cosmic grooves.
Acid-laced and 'Belles' follows and of course the chugging disco of 'Drive Anywhere'—with its breathy vocals and psyched out keys had already been released on a seperate EP, but here it sits among its sisters as a fine chapter of Nesta's Eclectic Electric story.
There's still another CD to be released and remixes to come. Just like his sets, Nesta sure knows how to groove us up and leave us hungry for more.
You can order the album on Beatport here, by clicking on this link: Eclectic Electric [Beatport]