For those of you who are not yet familiar with this ambitious cross-continent concept, Beirut Berlin Express is an annual initiative launched by the people of The Grand Factory, in collaboration with Jaegermeister, Goethe Institut, 21 db, Teenage Engineering, Per-vurt, and a few other sponsors and partners.
The musical focus of BBX is live electronic music, and their main mission is to offer artists opportunities that are otherwise not available to them locally. It sheds light on the most prominent talents in Beirut by introducing them to a wider underground audience, and providing what they need to hone their craft and nurture their sound. It goes like this: live electronic producers are chosen, they perform their sets at Reunion, and one winner is selected through a fair and careful 3-stage process, earning a full month residency at Riverside Studios in Berlin.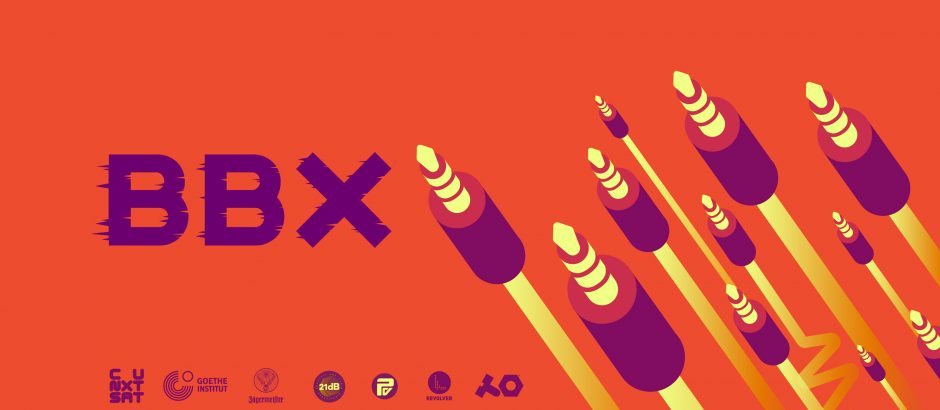 The first installment took place last Friday, where a classic Beirut line-up made its debut. Tryangle Man descended on us like an alien, playing an elegant flow of dreamy sounds in his trademark TV head and Reservoir Dogs outfit. We're starting to doubt that it's an actual outfit though, because if you happen to chat with the guy off-stage, he instantly gives off this "Clark Kent Superman is my bestie, but not me" kind of vibe. Regardless, it was quite the take off. Just a few minutes in and we were locked into a mellow dreamscape continuum. At this point, all musings as to Tryangle Man's identity or what's under the costume disappeared; as long as the man played with his toys, we were on board a beautiful sonic trip. After T-man got the night going in full gear, Pomme Rouge took the stage.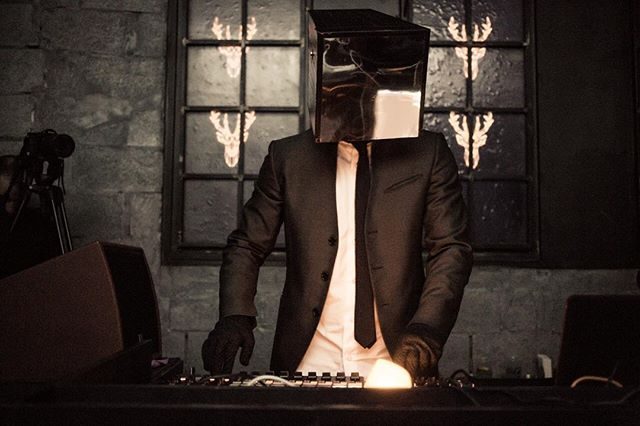 Pomme Rouge is a side project for two of the members of Gizzmo, shifting their electro-funky grooves deeper into the techno realm. The result? Masterful control of their gear and the room, with so much arpeggiated yumminess. The energy in the booth was palpable as well, connecting with the dance floor on a personal level. Pomme's music compelled you to move every muscle in your body. If the Pomme in question were Eve's apple, then we were more than willing to take a bite or ten, and to hell with the consequences. Their command of the craft and the crowd was mesmerizing. They clearly have a plan for their career and, more importantly, a plan in every one of their beat drops.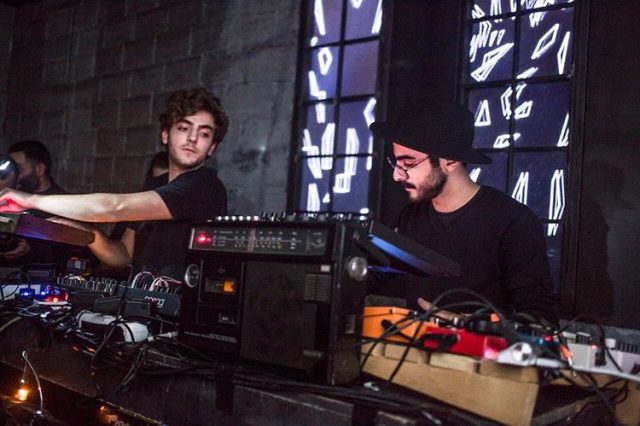 Following The Pommes, last year's winner Jad Taleb played an extended DJ set into the late hours of the morning. Jad went to Berlin last year and came back with his 4-track EP "Transitory". His set reminded us why his title is so well-deserved; Taleb is undeniably one of the most exciting artists of our local electronic music scene.
The next BBX session will be held on February the 9th with another 2 semi-finalists and a handful of surprises. The next 2 semi-finalists will be announced this coming Monday. Not to mention that Teenage Engineering, one of the greatest companies worldwide in sound design and synthesis, will be throwing a workshop where everybody will have the chance to perform, jam, and learn. 21db, the company behind the epic sound of most clubs and studios in Beirut, will also be hosting a workshop of their own. What a treat. 
Side note, the grand prize residency at Riverside Studios in Berlin will be under the guidance of master sound chef Tobi Neumann, who'll be sharing his experience in sound design, composition, song writing, mixing, mastering, and everything in between. Talk about a career boost. That's like a kick in your professional butt launching you miles into the sky. 
See you at the next one on February 9th!