While Afrobeat music is taking over the world beat by beat, an overlooked genre is slowly yet surely starting to get more recognition. Highlife music, which originated in Ghana, is considered as the predecessor of Afrobeat in West Africa.
As a big fan of West African music in general, and Highlife specifically, I decided to reach out to one of my biggest idols, Ebo Taylor, whose sound and lyrics are full of love and happiness. Born in Ghana in 1936, Taylor's career spans 4 decades, but his music has only begun to reach the west in the last few years. Currently considered as one of the most important Highlife musicians, Taylor has just released Yen Ara, his first album in 5 years.
We talked about Africa, music, his relationship with Fela Kuti, and of course his new album. Here's how it went:
You were born in 1930s Ghana, years before the independence. How were you introduced to western music? And how would you describe the effects  that westernization had on the sounds you were and still are making?
At the time, Ghana was still under the British government's colonial rule. British schools were established, with the help of Catholic and Anglican missionaries. So education in general, and music more specifically were taught by the Western standards. I would remember that the first music I heard was actually the chants in church. *Ebo sings Kyrie Eleison*
So you go to school and you get all these western songs. And then you go to the cinema and the films are mostly American, so this western culture was all over the place. There were bands playing all these English songs,  songs like Lady be Good, for example. And these were written by British or American writers. So basically that was the music around when I was growing up. This was a direct effect of colonization on the local Ghanaian culture.
When I started to learn the piano, I started with classics; Mozart, Tchaikovsky, Beethoven, that kind of music. Later on, I joined a band that played Lady be Good and those other standards of the time. You get your first exposure in school, but you continue to live with the western culture. Even after we had gained independence, we had inherited a fully integrated culture that had the effect that you would imagine from a colonizing entity.
Through personal and music development, that led to my first musical love, Jazz. That came through my exposure to great musicians like Wes Montgomery for example.
All this made my move to London much easier. I went to an English school on Oxford road, and it's where I learned to compose and arrange Jazz and Pop music. The lessons included creativity with the use of many instruments.
By then I had already become an English boy. So the indigenous background of where I was born, of course where Highlife was born, in addition to my exposure to Jazz, gave birth to the sounds that I made.
Locally speaking, who have been the biggest influences from the Ghanaian scene? What about the African music scene?
When I was still in school, E. T. Mensah and his band were the best in town. They played in all the ballrooms, hotels, and what they played was of course Highlife. *Taylor breaks into a Highlife song again*
This made an impact on all musicians who came to be Hazz and Highlife musicians. E. T. Mensah was so influential, even up until the 60s and 70s. When I came back from England, Highlife had already been well established and we formed a band. After that, I started developing my own style, tried to write Highlife music myself, my own way. That's basically how I came to be.
Can you tell us about your relationship with the late Fela Kuti?
When I was in school in London, I met a few Nigerian musicians. One of them was Fela Kuti, who had also studied and started his career in Highlife.  When my band and I would be playing, Fela would come and jam with us. Then I'd go and jam with him when he'd play with his band! All along we were talking about the development of Highlife. At that time, we became really good friends. We both had the ambition to bring our music to a wider audience. What Fela did differently was that he mixed Highlife with Jazz. While it can be mixed with different styles, the most common was what Fela did. This is what gave birth to what would is now called Afrobeat. Fela succeeded with Afrobeat relatively very early, as it's only just gotten really big in Europe and the west in general.
Will Highlife achieve the status of Afrobeat one day?
Highlife has taken a lot of its character from other forms of music (mambo, calypso, even reggae). The music that was being played in Trinidad was very similar to Highlife. Today I am proud to say that Highlife, Afrobeat and Afrofunk are getting the attention they deserve!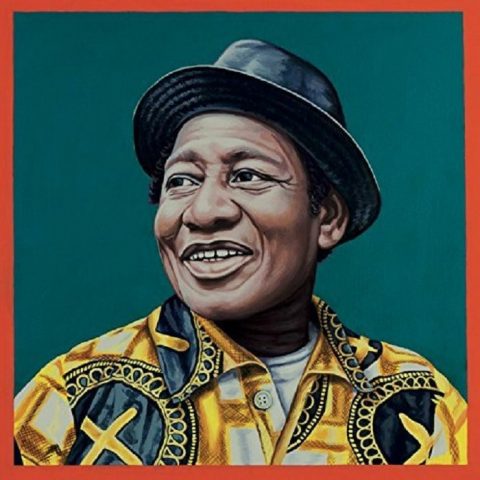 You have just released your first album in 5 years, Yen Ara. Can you tell us more about the release?
There is a lot of fusion in this album, much more mix of African music in this record than before. The songs are selected from various categories of music in Africa. It's not the same as the older ones. The rock is still there however. In fact, there is a lot more rock, afrobeat, and funk in this one.
Throughout your career you have collaborated with an endless number of musicians from different backgrounds. Are there any current artists that have caught your attention who you'd like to work with one day?
A lot of musicians from Africa with different styles. We can't always collaborate though, because of our tribal and ideological differences in our tribal system. If I come from the north for example, I have a different feeling and style in music. The tribes have established different approaches to writing music. In my new album though, I try to bring music from the north, the south, from all places. The songs are bringing styles from different regions and people.
A remix of your track Ene Nyame A Mensuro by Henrik Shwarz have been rounds in the dance scene for years now. What do you think of it? What are your general thoughts about remixes and electronic edits?
I think it's splendid! I hope also that this type of remixes will appeal to a younger audience and will introduce our music to a generation that never heard us before. Remixes in general are a positive development.
What do you like to do when you're not making music?
I like to be alone, and I am the happiest when I am alone. I relax and let my brain tell me stories. It's a way for us humans to plan what we should do next, and examine what could have been done before.
We'd love to attend one of your live gigs. Are you planning a tour any time soon?
Definitely. We are working on organizing a tour with the launch of the album. Stay tuned for announcements.
Stream the new album here: Yen Ara