Atef Malhas is an independent singer/songwriter based in Jordan. He weaves life stories into his music, turning them into relatable songs that leave you with a lot to think about. His music can be best described as a trifold combo: memorable melodies, intriguing lyrics, and groovy vibes.
We asked him about music journey, we tried to define Indie music, we spoke about music videos and we entertained his desire to be Michael Jackson for a day.
Read all about it in the interview below: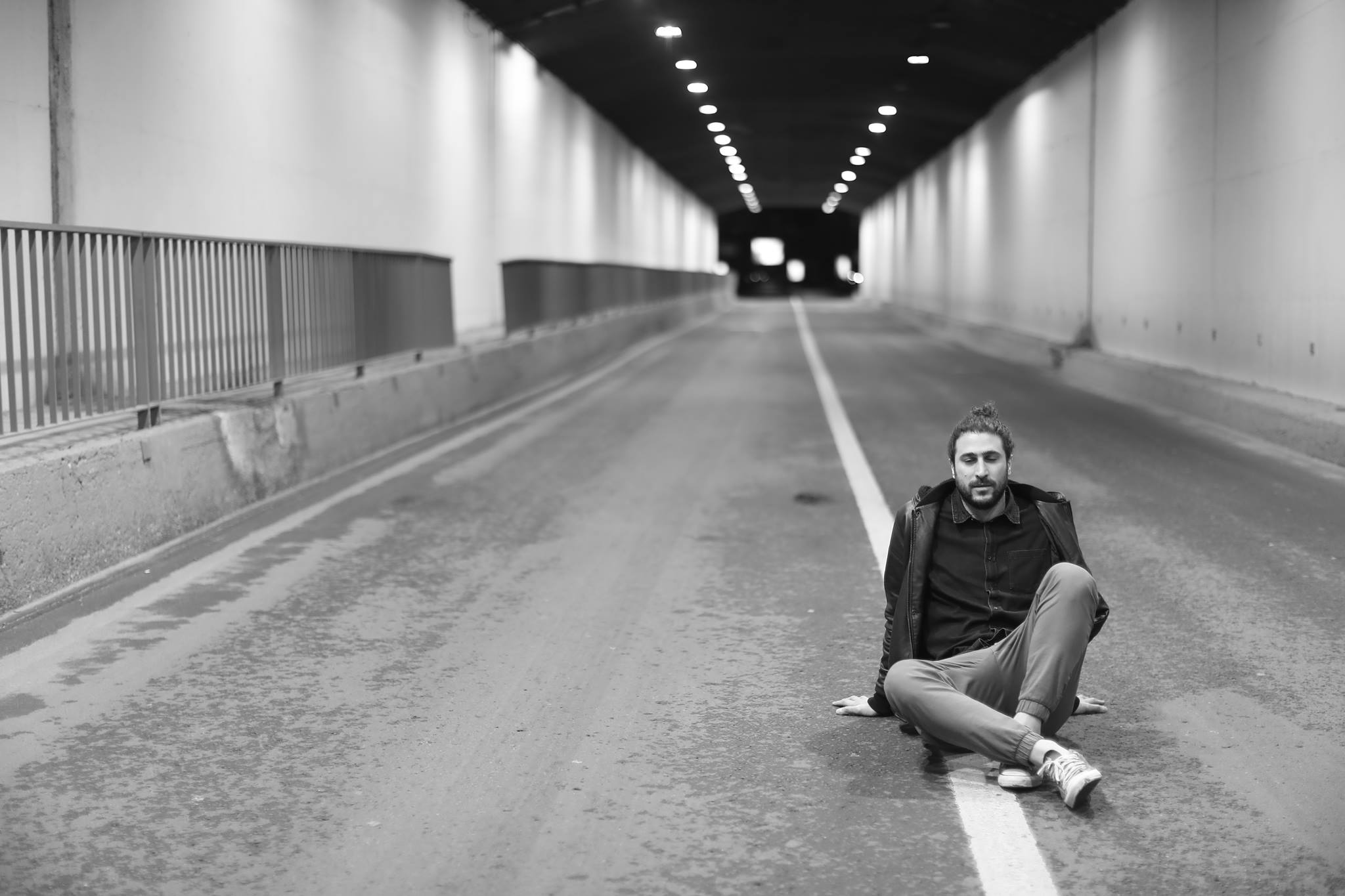 Your musical journey started from a very early age and you've accomplished quite a lot ever since. What are some goals that you had put for yourself but still haven't attained? What's holding you back?
To form a full band, tour the region, perform at a big concert, and to record a full album. What holds me back is that it's hard to do it all alone without at least one person to support/help, like a manager or a producer, plus finding musicians willing to commit in early stages, before we start generating money and funds to record the album.
Indie is perceived as a music genre and as a type of artists who do everything by themselves, independent of big entities. What does being an Indie Pop artist mean to you?
Being an indie artist means sticking to your own ways, message, inspiration and path, regardless of the media and the scene influence, in addition to doing everything almost alone. It doesn't mean that indie music has to stay underground, it can definitely go mainstream, but the difference between indie and commercial is the starting approach; commercial music starts with a specific formula to apply, whereas indie doesn't look for formulas. As mentioned, indie artists stick to their own ways and inspiration and believe in their music although it's different, until it reaches people and maybe becomes mainstream.
How did being born and raised in Jordan have an influence on your music and how you're perceived as an artist in the region and abroad?
Being born and raised here in Jordan has been really motivating, as the Jordanian indie scene is the strongest in the region. It's also challenging because the market is small and competition is high, and there's a feeling of scarcity and little peer and official support (associations/organizations/sponsors). As I consider myself from the 2nd wave of indie artists, another local challenge is that there's a feeling that I/we don't want to copy the first wave, and we want to be as original as can be. It's tricky because first wave bands have established beautiful sounds, and the influence is so tempting. 
Jordan is increasingly becoming known for producing individualistic artists, and I'm glad to jump on the bandwagon of this reputation, as I'm generally perceived as an out-of-the-box musician: surprising, uprising, and relatively known in the region, judging by the demographics of my social media platforms. I'm glad for the reach so far, considering I've only released 3 songs till now.
What is your favorite thing to do when you're not making music?
Arguing with myself about having to stop thinking about making music!

Your music videos are intriguing and carry a good balance of fun and emotional depth. What's your take on that, which one is your favorite so far and why?
Mm, I believe it's important to deliver emotional depth and a message that would touch and provoke people to think, as entertainment is not my main focus. I mean, of course, music has to entertain people, but I hope to deliver a message beyond the music.  I have 3 video clips so far, I love the 1st "Affon Mennik Madam" video for its contrast between the sarcastic words and the dark, serious facial expressions. As for the 2nd "Affon Meenik Madam" (Excuse Me, Ma'am) video, I like its high-quality production, where the visual is simple but wise, showing another side of the song where even if the lyrics were expressing a frustrated, reactive person who's sick of a relationship, the video shows the feelings behind this person's reactions, and how hard he's trying to bring the other person to his world, and that it's possible to make it work by combining the light world and the dark forest together.
I'd say my favorite is my 3rd and latest clip for "Bahr w Marsa" (Sea and Anchor), I love it for its simplicity yet it's my most expressive video, and it was a whole lot of a fun adventure, traveling to Sinai and meeting beautiful people and friends to work on it.  

If you could trade lives with any artist, for one day; who would it be and why?
Micheal Jackson! The king of Pop & the legend of all times, he was so loving and so loved by everyone, especially by the people who worked with him! I'm inspired by his work ethic and his gentle, loving, respectful nature, and work persona of being clear, firm, focused and serious at the same time!
What has been the most enriching experience you had musically, be it in Jordan or abroad?
Performing with SemaZen, my other co-founded music project, which is a spiritual/positive message band. There was this really memorable collaboration we did with 2 amazing artists from Pakistan: Jimy Khan and Shahab Hussain. We worked together and practiced for 10 days to come up with an amazing performance, which was the biggest we did in Jordan and the region. It was a beautiful musical exchange, with a special language, sound, and instrumental fusions, where the entire process was natural with great vibes and friendships… just an overall great learning experience and show!
If you had to sum up your music in 3 words for people who are not familiar with it, what would they be?
Real, real, real, alive and spontaneous too! 

Is there a song from your childhood that you feel had a certain impact on your music? If so, what is it and what's the story behind it?
Not sure of a specific song, honestly, but artists like Micheal Jackson and Bob Marley and their prophecy, and how true they remained to their music and message; they are influential to this day. But if I was to mention a specific song it's the German "Guten Abend, Gute Nacht", which I guess many kids grow listening to before sleep. The connection I got with it makes me think perhaps I'll use it somehow/someday… it definitely reminds me of the purity of childhood.
What's in the pipeline for Atef Malhas?
Plans, plans, plans. I'm releasing a song called "Tet-hanni" soon, but I'm planning to shoot a video for it first. I also started recording and arranging "Ana mn Hoon", plus prepping for a few small shows, which may be performed with a mini band. However, I am excited to assemble my main band soon too, as I've been gratefully receiving booking requests by various events and venues. I'm truly excited for what's to come!