If you're Lebanese and reading this, then you've probably either witnessed or heard about the new hype in town. The Ballroom Blitz opened their doors this past Friday, revealing a combination of 3 different rooms in one floor: The Lobby, The Ballroom, and The Goldroom. With top notch acoustic treatment and magnificent ambience, The Blitz offers more than just the physical space, the actual line ups and artists involved are a bit off the beaten track and a fresh left turn for the Lebanese electronic music scene where it's kind of becoming redundant with the same ol' loop playing over and over again in many of the venues and events. The Blitz is changing that.
To give you a glimpse of how the Ballroom Blitz will sound like, we have curated a playlist of the artists that will play these rooms in its inaugural month.
Get your best sound gear for this one, it gets fucking groovy.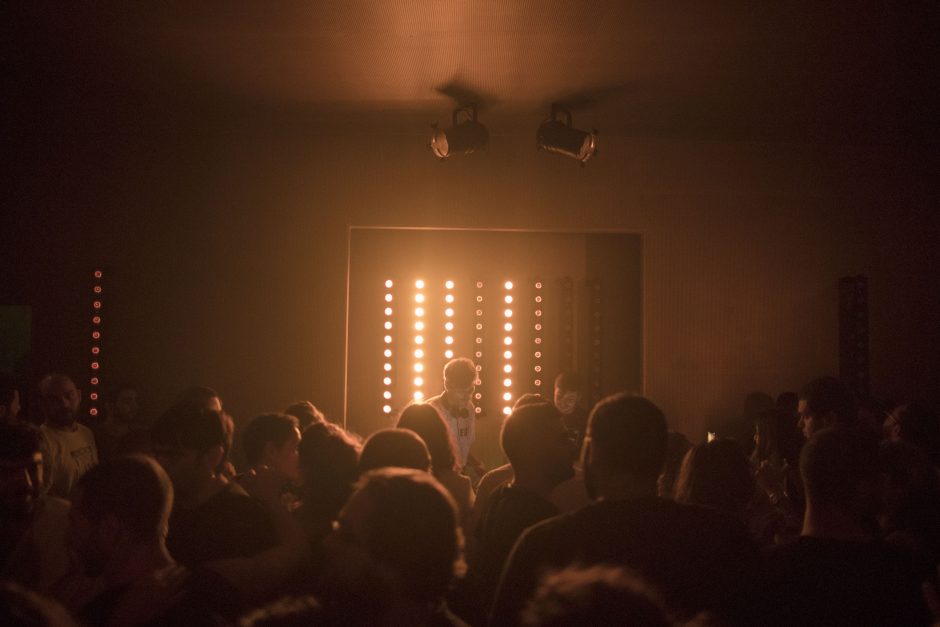 Tracklist:
Actress – Always Human
Adam Port – Basement feat. Daniel Wilde
Andi Otto – Bangalore Whispers
Arutani – Cosmo Surfin'
Chinese Man ft. Mariama – Stone Cold
Clap! Clap! – Ar-Raqis (Black Acre)
Derrick May – The Dance
Detroit Swindle – Boston
Jan Blomqvist – Something Says
Martin Buttrich – Back It Up
Martin Buttrich – Enough To Hate It
Max Cooper – Resynthesis
Michael Mayer – Baumhaus
Moonwalk – Meteora
Onra – No Question ft. Pomrad
Professor Kliq – Pangea
Prins Thomas – Diskomiks
Space Dimension Controller – Journey To The Core of the Unknown Sphere
Stimming – The Beauty
The Glitz – All The Tired Horses
Weval – The Battle
Eivør – Trøllabundin (Yør Kultura Edit)
Full Playlist: