Throughout August's movements and moments, sampling, layering, synching broken glass to church organs, transitioning from 100 BPM to 125 rapidly, August remained stagnant without questionably peaking a climax nor a drop. It just was.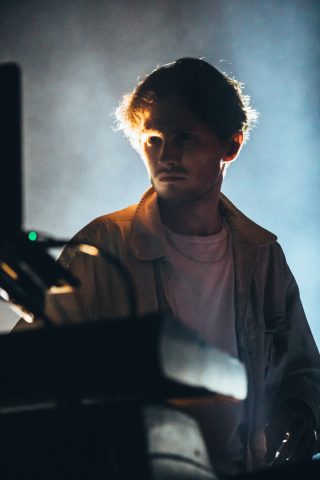 David August is progressively ahead of his time. Starting at age 20, he produced first-time hits iconic to his name under two hugely influential labels, Diynamic and Innervisions, composed his beautiful debut album Times, performed highly anticipated live shows worldwide and played original music with a touring band.
After back-to-back momentum at a young age and quite speedily, August went on a hiatus. The modern electronic producer finished six years of Berlin's Tonmeister master's program, publicly announced his break from playing shows and entered complete solitude. What was to be discovered next from the Wunderkid?
In late 2018, two new projects were created from his studio isolation in Italy – D'ANGELO and DCXXXIX A.C – released under his newly operating label. It seems like we are back in August's cycle of high-speed and full effect setting the bar higher. Extensive touring began to support the record and is set to continue for an estimated two more years. Starting in his hometown Germany, throughout Europe and entering North America is where we see August's live on stage at El Rey in Los Angeles.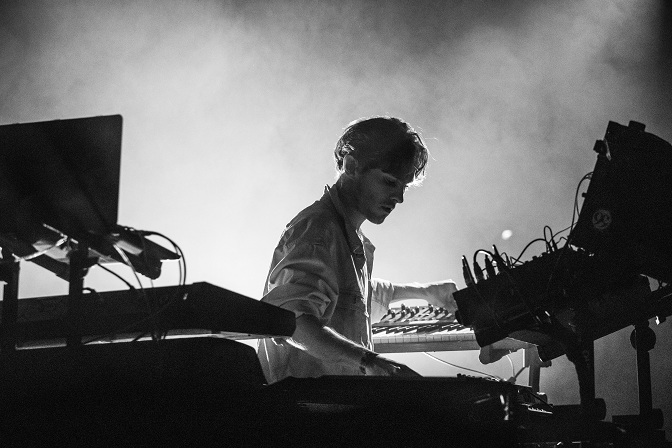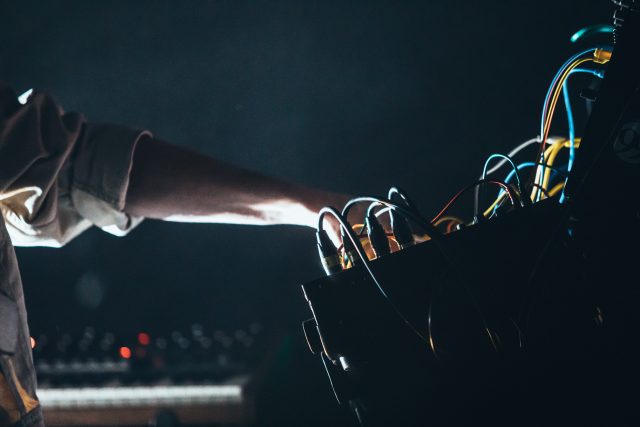 August's choice of venue is an original 1930's Art Deco theatre, an elegant switch from his first LA warehouse performance, and opts for minimal production. Grouped lights of monochromatic color reflected the mood of 'genre' with smoke queued just enough to catch a facade of the 28-year old German prodigy. Crystal chandeliers shimmering above a packed house collectively moving to a one man show complimented the groundworks of his stage.  
August began his near two-hour set with a sultry build up of his eponymous song "D'Angelo". A song and album so defining to his now career, it sets his performance tonight apart from his past. Faintly hearing chords progress into "Epikur" and recognizing this was the rendition of his classic track gave the dancefloor a feeling of home. Mic in hand amidst computers, synthesizers and keyboards, his chanty deep vocals hit the oscillating bassline and we officially entered a new world August depicted for his fans.
Darkness bled in between takes, slowing down on the organ and picking up to minimal deep tech, sampling Italy's disco Pino Daniele "Yes I Know My Way" – what might be considered an ode to the Italian influenced D'Angelo album. Adding his signature style vocals, this time choosing Nina Simon's empowering Freedom, on top of skewed chopped tones, was August in the purest form orchestrating his own sound. He performed "33chants" just as organically as it feels when hearing it for the first time and took stardom next level boasting intimate views of his guitar break performing "True Heart" while certainly breaking fangirl hearts in the audience. Time slowed down when flashing blue hues reflected a dream-state while playing "Elysian Fields", the Greeks belief where afterlife takes place.
For worldwide show dates, visit here.
For an intimate take with David August, read here.