In this current time of social distancing and eery uncertainty of coronavirus, every industry of work and entertainment is effected. Music is needed more than ever and thankfully, due to the magic of the internet and accessibility of technology, artists are still able to bring their creativity to people. Live streaming and home performances have become commonplace, whether as a way to make up for cancelled gigs or just to keep in touch with fans. It's a solo effort that really puts spotlight on the individuality of an artist and, as this period has only just begun and nobody knows how long it could go on for, the ways of performing are likely going to evolve and become more innovative. 
Here is a round-up of some of the kinds taken place so far, from daily bonding sessions, balcony performances, and multiscreen editing.
Ben Gibbard, daily
What's really needed during a period of isolation is distraction and the ability to consistently interact with somebody- a close friend- as though they are physically in front of you. Ben Gibbard, frontman of Death Cab for Cutie, has been spending a few weeks doing daily live streamings from his home, each lasting a bit over an hour and involving him answering questions and song requests and acoustically performing songs from his back catalogue as well as covers. It's been personal, warming- like an intimate show or just amiably hanging out- but above all has given a sense of routine. Given that Gibbard has been making music for over 20 years, the daily live show sentiment is a sweet one. You can re-watch the Live From Home series on Death Cab for Cutie's Youtube channel.
Martha Wainwright, balcony
On the evening of March 22 Martha Wainwright took to the balcony above her URSA venue on Avenue du Parc, Montreal, and live streamed two covers. One was of Leonard Cohen's "Suzanne" and the other "Le coeur est un oiseau" by Richard Desjardins. When singing "Suzanne", she encouraged others to do the same wherever they were. This performance is to become a weekly thing every Tuesday at 7pm. With vocal renditions coming from people's balconies and the words of King Cohen reverberating fondly around his city, music is not dead.
Laura Marling, guitar tutorials
What better time to finally learn an instrument than when stuck inside with, probably, a lot of time on your hands. That dusty guitar neglected in the corner of your room is timidly calling you and British singer-songwriter Laura Marling is there to guide you into a feeling of accomplishment. Streaming on Instagram every Thursday and Sunday, she gives a step-by-step guide of how to play some of her songs, while learning chords for others in the process. Taking place in her living room with green plants and an aura of British calm, it's a cozy way to learn.
Neil Young, fireside sessions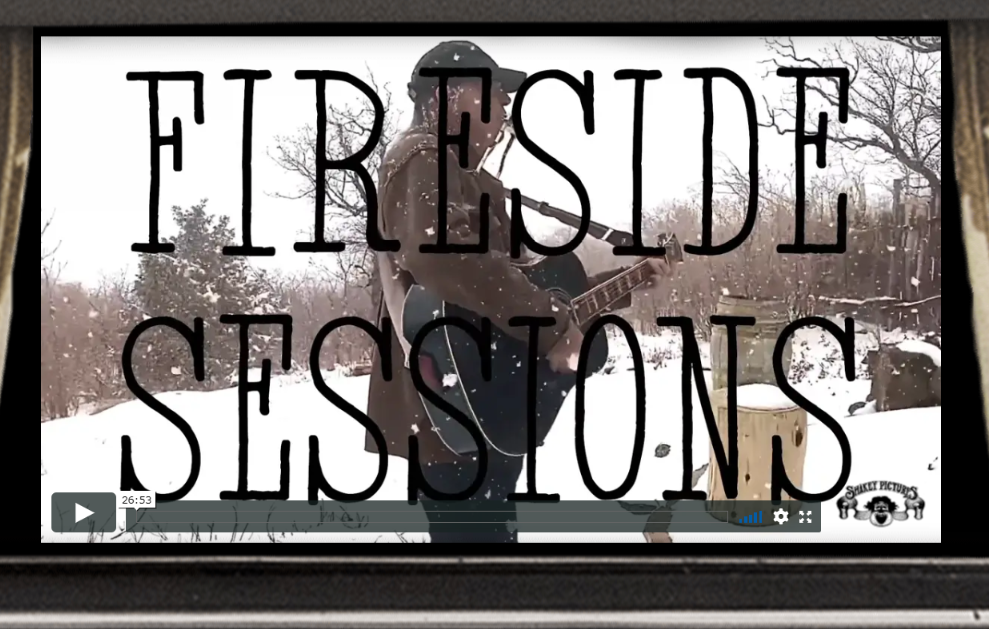 Located at his Colorado home and directed by his wife Daryl Hannah, Neil Young's Fireside Sessions feel like home movies. They begin outside in the wintery wilderness before relocating to the warmth of the inside, the session split into sections and consisting of classics and rarities (as well as a makeshift advertisement such as Young washing his hands and exclaiming he is in a 'soap opera'). Rather than being an in-the-moment connection, its a performance that's intended to be treasured, capturing a rare encounter with the musical legend.
Watch it here: https://neilyoungarchives.com/movie-night
Milky Chance, multi-video rendition
Rather than shows, countless artists are just uploading home-recorded versions of one of their songs online (mostly in Instagram stories) as a way to be a part of the music-sharing community. Each member of the band Milky Chance came together from their separate homes in a multi-screen recording of their track "Scarlet Paintings." It's an example of musicians still bonding as a group even when isolating apart. Plus the backdrop of frontman Clemens Rehbein looks like a cabin in the woods which is just how you imagine Milky Chance to live.