Monolink is known for making worlds collide. Coming from Germany, a place with a little reputation for dancey beats, he took over Nevada's Burning Sun and spread his hypnotic soundscapes like wildfire across the planet. He has managed to give himself a unique identity by mixing different genres and resorting to his past as a singer-songwriter. We caught up with him following his performance at the Family & Friends Festival that took place in Egypt on December 29 & 30. Read below to dig through the different layers of Monolink:
In an industry full of repetition (whether in a positive context or not) you have managed to define a very particular sound for yourself and pioneer a new type of singer/songwriter/producer/DJ type of artist. How did your sound evolve to become what it is today?

This makes me happy to read. I come from a band/live music background and when I discovered electronic music for myself, I absolutely loved it. But oftentimes at those raves, I was missing the emotional depth I would experience at real concerts, a person who is up there on stage revealing something about him/herself, which also means making yourself vulnerable. So I immediately knew this was something I wanted to do, combining those two worlds.
I already had a lot of songs that I had written during my time as a singer-songwriter, so I basically started remixing those. It still took me a few years to learn the production side, collaborating with amazing artists like Acid Pauli, Powel or Be Svendsen and getting to know their approach. I think that finding the right mentors or people who inspire you is really important for any creative work.
Your performances are always hypnotic, groovy, dancey and enchanting. What challenges do you face as a live artist in a club music context?
I guess the main challenge is that many clubs simply are not used to having live musicians there. Oftentimes they have a small DJ booth with limited space and a fixed CDJ setup, sometimes the main PA is even behind the booth so it's hard to make a vocal sound good without any feedback. But that can also make the show fun, to not be isolated from the crowd on a stage but in the middle of everything, surrounded by people who are feeling the music. One thing that I love about the electronic music scene, that I think the live music scene is often missing, is the aspect of community. To many people, their rave crew is their family and those moments in the club or at a festival are a lot about spending time with them. So I feel humbled to provide a soundtrack for that.
Your music breaks so many stereotypical barriers. Do you have plans to explore that sound even further into different contexts?
I'm sure this will happen but it's not really something that I'm actively planning. I tend to get the most out of my music by being led by my emotions instead of my brain.
What music would you say influenced you as a songwriter, and what music has influenced you as a producer?
I like this question since they are actually very different. My influences as a songwriter started with Pete Doherty and then led to the Beatles, Bob Dylan, Neil Young, Leonard Cohen, Rolling Stones, Jack White, Radiohead, Oasis, David Bowie, to name a few of the big names. I also felt really inspired by lesser-known songwriters like A.A. Bondy, Andy Shauf, Kevin Morby and Agnes Obel.
When I started producing I came across Stimming, whose sound design was a revelation to me. Nicolas Jaar of course, David August, Moderat, Acid Pauli, Lake People and Weval. 
You have performed all around the world in all types of venues, festivals and of course, at the famous Burning Man. What is your happy place when it comes to putting on the perfect show?
Fusion Festival in Germany is always among my highlights of the year. On the one hand, because it's an amazing festival put on by great people, on the other because all of my friends go there and I always take the whole weekend off so I can be there and spend time with them.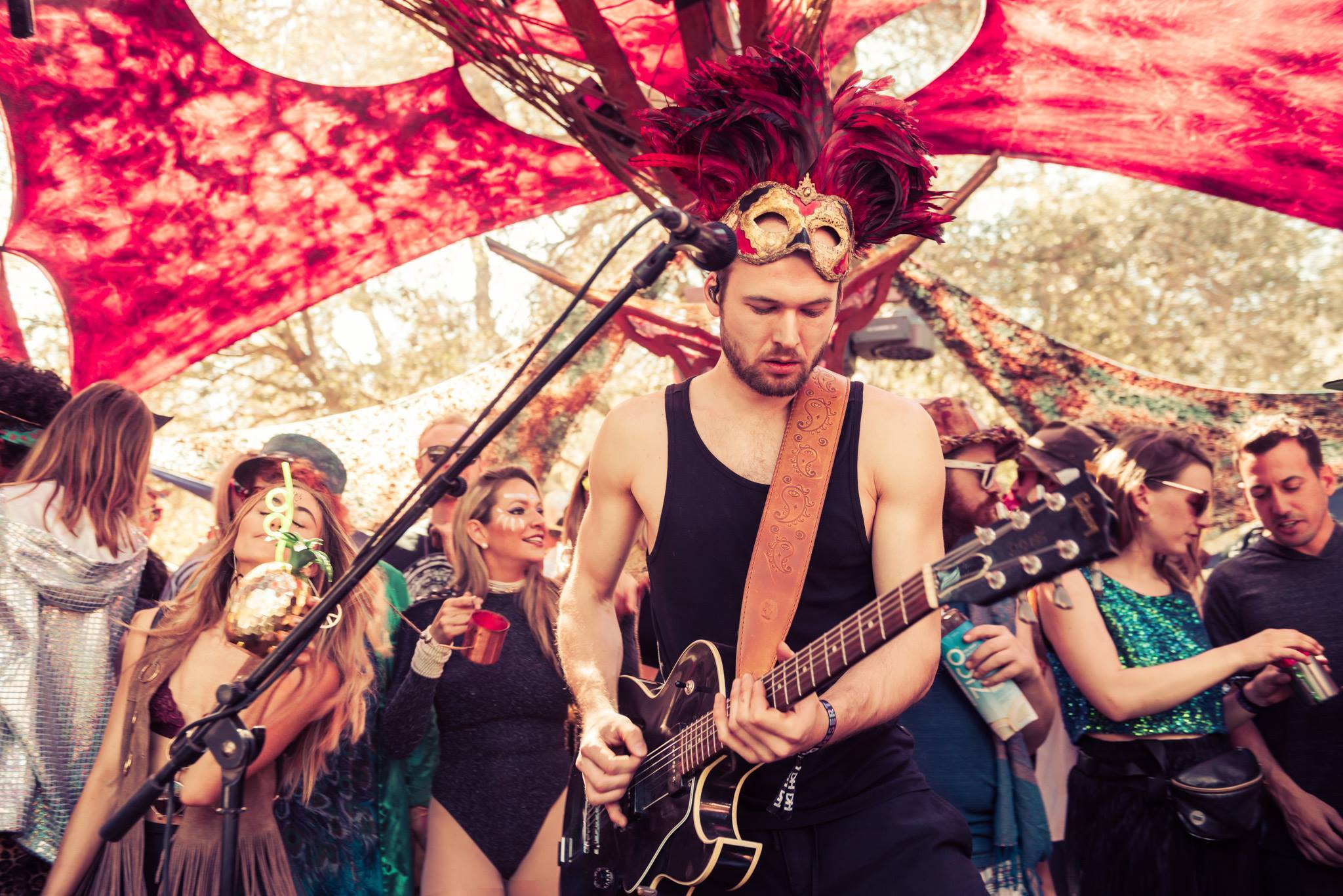 Tell us a bit about your process in the studio. How do you build a track from the ground up? Where do you start, how do you progress, etc?
It's different every time, I guess depending on what I feel drawn to in that specific moment. Last year I bought a really old upright piano for my studio and since then a lot of my songs start from there. I have a melody or chords that I like, record them and start building around it. Oftentimes I take the piano out again at a later stage, but I really like starting a song with something I have an emotional relationship with, instead of building a beat with a sample pack. 
You already broke a big boundary between the musician and electronic music. How do you see that trend evolving in the future? Do you think this movement will inspire more people to take that step or do you foresee major changes in the industry?
I certainly see a lot more live musicians in the electronic scene now, which makes me happy because I always find them more interesting to watch and listen to. But to be honest, the general trend I see is going towards the opposite direction, which is harder Techno. It still amazes me every time to see how many people resonate with this kind of music. Techno seems to be growing bigger than any other genre these days. But I think there are still many people who are also fed up with the repetitiveness of DJ music so, hopefully, we'll see a larger variety of sounds.
Had you not been a musician, how would you spend your days?
I love to go rock climbing. I would probably not have been able to make a living out of that, but it's certainly how I'd spend my days.