Many people say music is a healer, we know it is. It can lift us up better than any human can. Many artists have become masters of this uplifting power.
A name that resonates with emotions, talent, sound and motion, has risen up to the mission of making people FEEL music: Patrice Baumel.
Born and raised in Eastern Germany as a lucky child of a music journalist, Patrice grew up in a house that appreciates and loves music. Being introduced to the intricacies of music at a very young age he went on to become a resident DJ not only in thriving clubs in Amsterdam and international festivals, but also in the hearts of his fans all over the world.
Once you hit play on one of his sets or live mixes, you're transported into a realm of well-thought-of, emotional journeys, infused with adventurous beats, rhythms and vocals. If you ever had the chance to be on dance floors he commands, you would know what caliber this artist is on. We've had the pleasure of interviewing the techno pioneer, and we were just as mind blown by his delightful character as we are by his music. 
By Rayane Serhan
1- Anyone who's been following your career for the past few years would know you're soaring high, with many gigs at DGTL, Boiler room, to name a few. What was the catalyst for your take off?
I think a change in attitude and focus. Treating this career, not like a hobby but like a deep passion and responsibility has made a huge difference. Also, musically not just going into the studio and making whatever but really focusing on making tracks that bring down the house has opened a lot of doors and helped the music find its way into many DJs' setlists.
2- Your sets have their own twist of uplifting magic and emotional journeys, who were your musical influencers in your own musical journey?
My father as a music journalist was my biggest musical influence. We had all kinds of weird and crazy music running in the house non-stop during my childhood, from free jazz to Frank Zappa, from Yello to The Ramones. I think that has trained my musical brain a lot, which helps me translate sound into emotion.
3- What drives you to pour all these emotions into your productions?
The desire to connect and truly entertain people. It is much easier to unite the dancefloor with a powerful, clear message. That's where big emotions come into play – love, ecstacy, rage. The more strongly people feel about music, the stronger the connection is.
4- As a member of the promising KOMPAKT records label, what plans do you have for the next couple of years in terms of collaborations with other artists and DJs?
We will see. I really am a loner in the studio and do my best work when I can fiddle around without anyone sitting next to me. So generally I am not a fan of collabs. But sometimes, when it clicks on a human level, spending time together in the studio can be a bonding experience and I'm open to a very select few of these projects. Generally, I will continue to work alone. Studio time is me-time.
5- What was your best crowd experience in all your recent gigs?
I don't want to single out one night, I had special moments at so many of my recent gigs. Whenever I come to a new country I am positively surprised by the warmth and openness of the people. Sharing music, smiles and sometimes stories and dinners are what makes this work so rewarding.
6- Living in Amsterdam must have had its positive impact on your musical journey, not to mention growing up in East Germany as a child, how did that affect your career?
It's hard to say. We all have our unique autobiography that shapes us in a certain way. Amsterdam is a particularly friendly place to live and work. Being in a city with a thriving scene has given me opportunities for residencies, learning from DJ colleagues and being motivated by their successes in the real world. East Germany has shaped me more as a human being than an artist. I think growing up in a non-capitalist system has afforded me a valuable outside perspective on the world we are all living in today. Maybe it helps me think outside the box and also respecting cultures and belief systems different from my own.
7- What was the first electronic track you listened to, that said to you "I want to make music"?
My first early childhood electronic music memory was a track called "Magic Fly" by Space, a French electronics act from the 70's. That track fascinated me so much as a small child. Wanting to make music came much, much later. I was working as a bartender in a cafe and the local DJ showed me how to operate the turntables. Instant addiction.
8- Being a successful DJ/producer means following the latest trends in many of the genres and subgenres in the scenes, but to loyal listeners who follow you, you've somewhat evolved beyond what's trendy and established a real name for yourself.  What's your advice to aspiring DJs and producers trying to make it today?
I don't pay attention to trends at all. I just follow my interests and instincts in the studio 100%. I would advise any young producer to find their own voice and avoid becoming a "me-too" artist.
9- Do you think vinyl will make its comeback?
I think vinyl is as much back as it will ever be, this is the peak. I am not sentimental about it at all and will never use it again in my DJ sets but love the subculture. But content is way more fascinating than medium.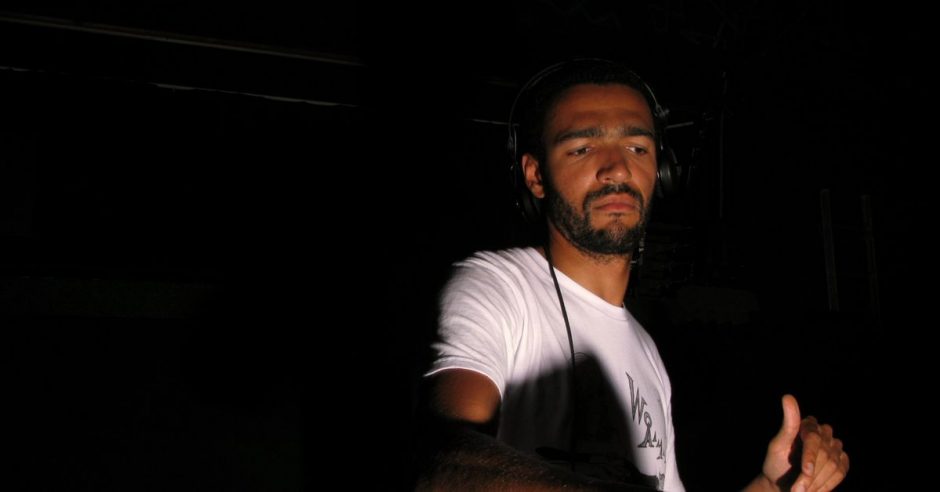 You can watch him play tomorrow Saturday, December 16 at The Grand Factory, for a massive night with fellow Afterlife gurus Tale of Us. Meanwhile, you can follow him on Soundcloud here: https://soundcloud.com/patrice-baumel