Giorgia Angiuli is an Italian composer and multi-instrumentalist. Angiuli's love for experimentation started early on in her life, as she went from having a background in classical music to pursuing electronic music production as a career. The epitome of her experimentation can be witnessed in her live performances. She is known for using toys—yes, actual toys that sometimes people don't even have a name for—images and scents to create multi-dimensional live sets. Some of the instruments she uses are the trumpet, sax, drum pad, keyboards, and her voice. The result is a journey of music genres varying between pop, techno and house.
Mixing and looping these into different arrangements electrifies the dance floor and leaves the audience thirsty for more after a night of dancing their asses off. Since 2013, Angiuli has managed to release tracks and albums on some of the biggest labels, such as Crosstown Rebels, Harry Klein, Kindisch, and Systematic and Suara. Her latest album "In A Pink Bubble" was released on Stil Vor Talent.
On a broader scale, Angiuli—along with her toys—has performed at some of the biggest clubs and festivals around the world, including ones in Berlin, New York, Paris, London, Munich, Madrid, and Paris. Her global presence has increased thanks to her viral video clips that reflect her quirky persona as an artist and performer.
Following her show at HNGR in March, Angiuli returns to Lebanon tonight, Saturday 1st of December, so make sure to catch her live at The Grand Factory. More details about the event here.

You come from a family of classical musicians; what made you switch to electronic music production?
I love music in all its shapes so in this moment I am just swimming in a new ocean… Actually, when I was a student I had a lot of prejudice against dance music. I thought that it was something vulgar and very easy to do. But I was completely wrong, every music has its own difficulties.
What I really love about dance music is the reaction of the crowd because you can immediately feel what they are thinking about your sound. Dance music is about instinctive reactions and feelings so if they dance, it means they are liking it 😉
Your identity as an artist is very much noticeable in all aspects of your persona —from the way you dress to artwork and the gear you use to make sounds. Can you tell us more about that?
I've been collecting toys for many years now. I know sometimes people look at my setup in a suspicious way, but I don't care. It's me. I love colors , I love toys and kawaii – cute outfit, I feel a bit like a Japanese girl 🙂
I know that maybe with a black outfit and a simple equipment everything could be easier but I don't wanna change for the market rules.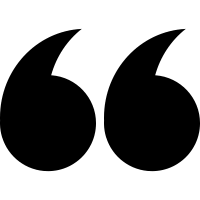 It's difficult to have hobbies with my lifestyle

 
Tell us a bit about the creative process you follow to build tracks in the studio from the ground up then prepping them to be played live?
During my live set I never play the tracks that I release using the same arrangements. I prefer to play them with different arrangements, keeping only few elements from the original version.
I prerecord basslines, kicks and main grooves in my studio and I add some parts live with the other instruments… I loop some groove elements (ride, percussions, snare)live on top my voice, the synths and the toys.
What are some non-electronic albums that have shaped your sound?
I would not speak about albums but about artists: Radiohead, Authecre and Boarss of Canada, just to name a few.
Your line of work barely allows you to have any free time. What are some of the hobbies you have for your down time?
It's difficult to have hobbies with my lifestyle. I like to research a lot and this is actually helping me to give more value to what I do. I love to look for new toys for my live set or for cute accessories. This is mostly what I do in my free time. I like to read books on oriental philosophy, do meditation, and I try to do stretching every day.
What's your vision for the future of electronic music and how will you steer your upcoming projects into that horizon?
I think it's a growing market and the scene is getting bigger and bigger, therefore it's also more difficult for the artist to emerge. About myself, I can't tell you where I will be in 5 years… Perhaps I'll start a band project, who knows! Coming from a classical background, all is possible.
How did growing up in Italy help shape your sound? Are there any artists there that you look up to?
I'm from Puglia, the heel of Italy's boot. Many friends play instruments in Monopoli and I spent time jamming with them in my youth. It's a great place to do this. Oh the Italian scene is kicking 🙂 I very much respect Mind Against and Tale of Us.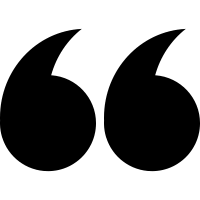 so let's say in the air and other tracks on earth
Your journey is growing and you are touring a lot more around the globe. How is that experience feeding back into your music and style?
Last year I made many tours around the world and I composed many tracks on the plane, so let's say in the air and other tracks on earth. Some places or some circumstances give you more inspiration.
Tulum is one of the most magic places I have ever been to. For two days, it never stopped raining so I spent all my time in my room, with a fantastic view on the beach, composing some music. I spent only a few hours in Copenhagen, I was waiting for a flight connection. I had tea in tivoli park, thinking about music there. It was a sunny day and I felt in love with the atmosphere of that park.
If you were not a musician today, what career path would you each of you have chosen?
I studied cultural management and the growth of my profile allowed me to understand a lot about the music industry. I would say I would have tried to become a manager in the cultural field.