Italian duo Fideles have already built a great reputation for themselves, with releases on leading labels such as Innervisions, Stil Vor Talent, Afterlife, and more. The duo has just released a new EP titled "Cerchio", released on the Exit Strategy label. We had a quick chat with the duo prior to their release to get to know more about them, their journey together, and the story behind Cerchio. Here's what happened.
by Nicole Jbeily & Maia Khouri
Your journey began eight years ago. Back then, did you expect to reach where you are today?
We couldn't have ever expect this result when we started eight years ago in our small studio in southern Italy. We didn't think we were doing anything special, we simply made music with passion, all the progress was reached naturally, following the sound we love, that's all. We couldn't be happier with the goals we've reached.
You have a new EP out on the Exit Strategy label. Tell us a bit about The Cerchio EP and the sentimental roots between the 3 tracks.
The sentimental root between the 3 tracks come out of various different moods, processed and conceived in different periods with the common goal to transfer emotions in the most incisive way to the listener. Cerchio is the most energetic and powerful track of the EP, the perfect tune to deliver in the middle of the set, a proper dance floor killer. Distorted Foam came from the idea to create a suspense feelings, deep elements using a strong lead line whilst Panorama is the hypnotic tune from the EP, a perfect warm up tune with cool drums and percussions, we love it and have been playing in most of our early sets.
Our Cerchio EP influences Spotify playlist:
Tell us about your creative process. How do you build your tracks from the ground up?
It isn't always that easy to put a creative process into words, and even more so when we have no set typical way to start and create a track. Sometimes we start to write a melody and then build drums and instruments around it. Another time it could start from an idea with drums or a note and build from this way. Either way this is the most creative and fascinating side of making music. This creative element happens in our separate studios where we tend to work along and these ideas come together in our shared night studio sessions, this means once initial idea is down we can work quickly and share ideas that each of us have. From here we fine tune until we are both happy.
What has been your ultimate inspiration? Name 5 producers that had the most influence on you.
It is always impossible to name so few inspirations, but a few that standout would be;
– Massive Attack first, we definitely love their dark/deep sound and was one of the original early inspirations for us.
– Tracey Thorn and her voice is a must have for our studio sessions, but it's not just
inspirations but to recover from long nights in the studio and sometimes to get brand new energy to face up to new ones.
– Eric Prydz, Laurent Garnier and Underworld are also artists that influenced our music
production over the years, their own unique style and characteristic sounds really stood out to us.
What is the non-electronic genre of music that inspires you the most? Who are some non-electronic artists that you idolise?
We get inspired from so many different genres. For example classical music, we both started playing piano from an early age so naturally we really like to listening to Chopin, Brahms and Beethoven. We try to stay as open minded about music and genres as possible and wouldn't say we idolise any specific artists however have a lot of respect for the likes of M83, London Grammar, Telefon Tel-Aviv, Moderat, The XX and the list could go on, and on…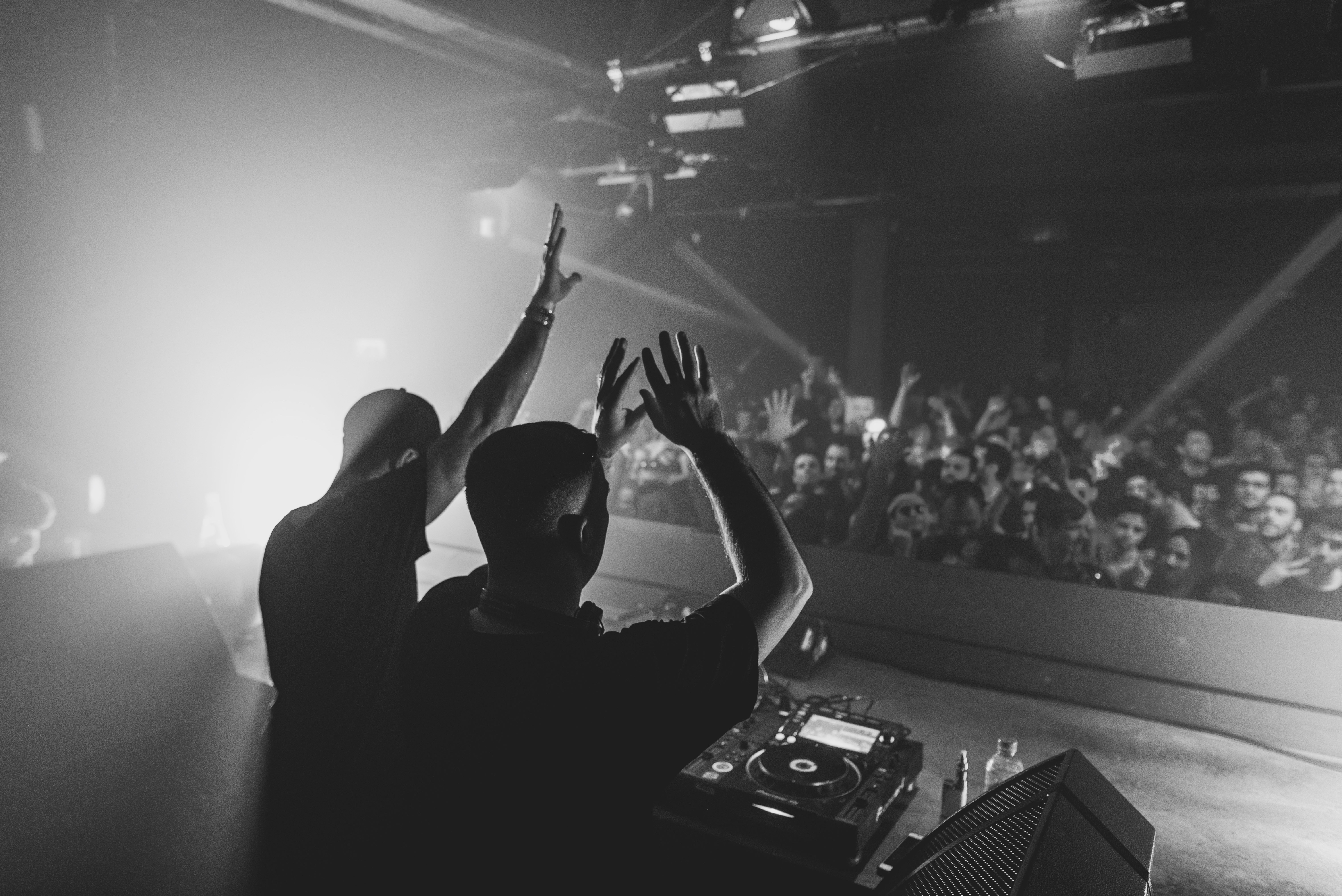 There are many obstacles that DJs and producers face on their way to success. What is the downfall of being a Duo?
We're actually quite different from each other but it really works and rarely is this ever a
downfall for us. Because we are so different we have different ways to approach and solve situations. Also we have each other which is absolutely a cool side of a duo. I would have hated to have made the decisions that have got us to where we are now on my own. We're one artist but with 2 personalities and this is really important for us.
What is your advice for all upcoming producers?
Our first suggestion is to follow the music and not the market. Nowadays it seems people are totally focused on the e-social side of being an artist and this isn't the best way to enter the underground scene. In our opinion you should follow the music and its beauty, collecting all of its energy and delivering the best production you can. This means that you can reach any fixed goals and get the industry insiders respect. We've received closed doors a lot of times and we think the rejected requests allowed us to grow up with the idea that music can do everything, people not, so that's why we can simply suggest to respect, love and free the music you feel inside.
What are your future plans? What should we expect from Fideles?
You can expect more releases from us, on current labels such as Afterlife, and new ones… A really great remix project also, but not much more we can say. Spring is fast approaching and we're adding lots of new shows into the calendar from Milan, Munich, Istanbul, Berlin, Ibizan and more. Super excited to share our music journey with all the people we will meet.
Listen here to Fideles' Afterlife Voyage Mix:
Find the Cerchio EP here:
Download: http://bit.ly/2rhC0PS
Stream: http://spoti.fi/2E8Ug0x
Vinyl: http://bit.ly/2mJGnxJ