John Digweed is a DJ's DJ, but also a household name when it comes to electronic music. The beauty of what he does lies in just how different he really is from his contemporaries. From his early beginnings in Hastings, England at the age of 15 in the blossoming scene of acid house to the apex of the international dj'ing world, he has created and maintained a level of integrity that is the benchmark for both dj's and producers globally. In fact, he has reached the very top of his profession, being voted #1 in a voter's poll by DJ magazine in 2001. John Digweed has become the people's choice while maintaining his longstanding presence in underground dance culture. His popularity as both a dj and a person seems to have no limits, but his efforts transcend dj'ing alone, he is as much a producer and promoter. His moniker "Bedrock" is actually three things: a record label, a promotions company and a studio production partnership (with Nick Muir). At the dawn of him releasing 'Live in Tokyo' and celebrating 20 years of Bedrock with 'Bedrock XX', we had a chat with him before his legendary gig in Beirut at AHM. Here's how it went.
1.    20 years in the business, and you're still one of the hardest working artists out there. Tell us a bit about your new album Live in Tokyo and the creative process that lead to its conception.
After so many years of working on studio albums which I really enjoyed, the concept of the "Live In" series came about from wanting to really capture me live behind the decks at various locations around the world. I have always recorded my sets and none of these albums have ever been planned in advance. They have always been based on that extra special party that I think is worthy of a release. In an era of free mixes and live broadcasts, these albums have attracted a loyal fanbase who still want a tangible, well-designed product that gives you a long lasting memory of a special night.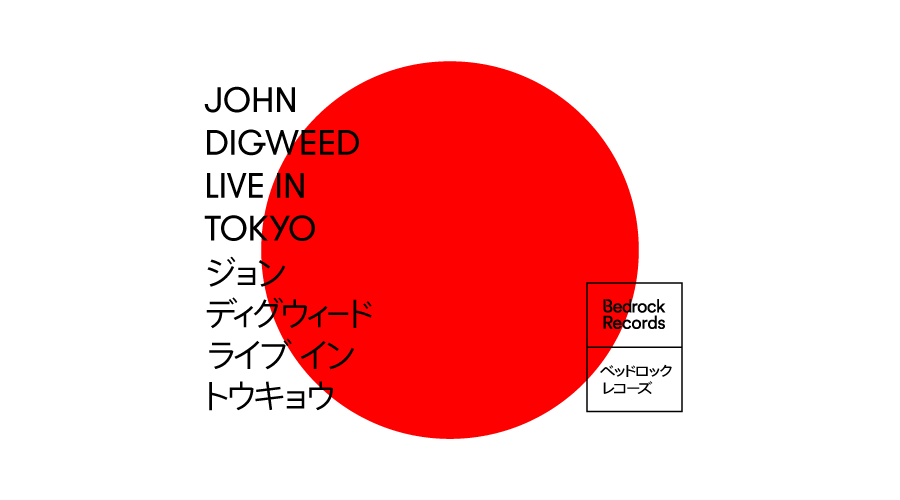 2.    Bedrock is one of the most iconic labels in electronic music. How did it evolve from the day it started till today? 
I think its journey has been a organic trip with us focusing on delivering quality music, creative designs and cool merchandise that you want to wear and show off. We work with our hearts more than our minds sometimes, that's only because if it feels right we want to do it. 
3.    Bedrock XX is the culmination of 20 years of consistent and continuous creative adventures. What does it hold sentimentally and sonically for Bedrock and Digweed fans?
It would have been a easy option to get 20 classic Bedrock tracks remixed for this project but we are a forward thinking label and we wanted to showcase some of our favorite producers out there at the moment. The reaction so far to the album has been incredible so we are very happy with how it has turned out.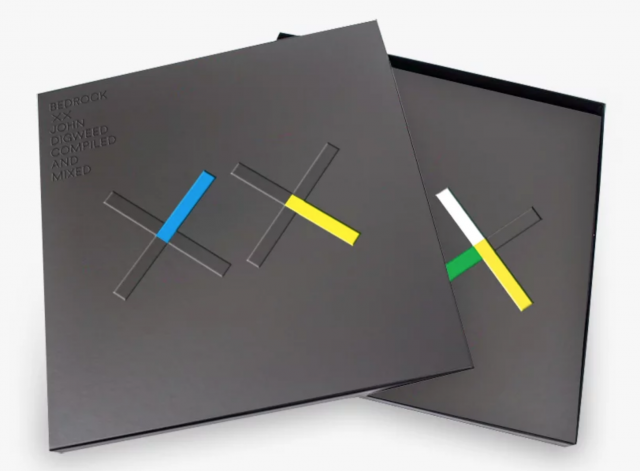 4.    You're known not only for your own music but also for being a launching pad for many upcoming and new talents on your Transitions show and the label. What advice would you give young DJs and producers today to cut through the clutter and saturation of the industry?
Always play the music you really love, not music you think will make you famous. Music is a passion and people will be able to tell if you are not 100% into your music. You also need to try and be original and most importantly humble to everyone around you. 
5.    A bit out of left field, but if you fell into a time machine…how would you describe your sound to a violinist from the 1920s?
Loud, hypnotic, repetitive, wobbly, chuggy, trippy, rhythms.
6.    What's your vision for the future of electronic music and how will you steer Bedrock into that horizon?
To be honest it's all down to the new producers and artists and what music they produce and remix. They are the people that have always had a big impact on new sound and how scenes have been created over the years. We receive hundreds of tracks a week and you have to listen to many tracks before you find those special ones that stand out and we want to release.
7.    What's your workflow when you're building a track from the ground up? Any creative ritual in there?
Nick Muir and myself think it's always important to get the groove and percussion ideas at the start as these are always the basis for any great dance track. From there we will work on melodies and additional sounds.
8.    Malone Design has been on the helm of presenting Bedrock visually to the world designing every vinyl release. How do you think the sounds of Bedrock and visuals of Malone coincide to last these 20 years helmed by a full boxset release?
We love Malone Designs' minimal design with creative images that are never obvious and always get you asking questions. It has been a very quick 20 years and none of us can believe how many projects we have worked on together. We have always wanted to do a big box set and 20 years seemed to be the perfect time to do it.