Robert Wagenknecht, a.k.a Miyagi, is a DJ and producer born in Germany, who has succeeded to emerge with a melodic and dreamy sound. His hypnotic productions are released on some very popular labels like Einmusika, Oliver Schories, and Katermukke, as well as his own label: Lost Diaries. Being one of my personal favorites, I wanted to have a quick talk with him about his road to success and his views on life, here what happened:
Germany is famous for its electronic music scene. How did you manage to emerge and appeal to these tastes?
Germany has some amazing spots that had grabbed my attention, especially in Berlin, which made me curious about electronic music. My life in Hamburg inspired me a lot as well, what with their underground scene and cultures. However, when it comes to music, I'm always thinking outside the box, no matter where I live, and I think that's what aided my success.
Your sets produce a deep, hypnotic, and melodic atmosphere. Tell us about your creative process. How do you build your tracks from the ground up?
I mostly start with jamming for melodies. Inspired by people, travelling, movies, photography, and music, I try to create something special that leaves a certain mark on people in some way. To me, that's the best and most interesting part of making music.
How did you decide that electronic music is your calling in life?
I'd been listening to bad electronic music since I was just a kid. At around 16 or 17 years old, I finally learned what good electronic music is, and I fell in love. After that, I discovered the genre in all of its directions, but I never had the plan to become a professional D.J., it just happened over the years.
Music is about perception; people may understand a different message than the one you're trying to send them through your melodies. In your opinion, how is that an advantage, and how is it not?
Music is also about interpretation. If people understand another message than the one I'm trying to send, it's totally fine. It's always interesting to see how people react to the music and all the different perceptions people can convey. After all, the purpose is making people feel something, and not making people feel what you're feeling.
Your line of work barely allows you to have any free time. What do you spend your down time doing?
I love putting aside some family time, hanging out with my friends, traveling, or simply riding my bike. I can also be a lazy couch potato sometimes.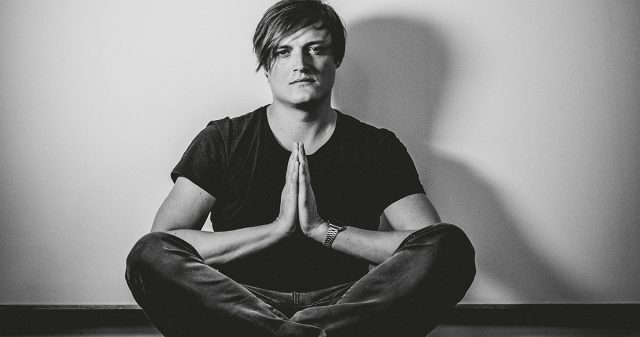 You're coming to Lebanon for Chronicles' one year anniversary at The Notch. What have you heard about the country and techno scene? What do you expect from your first-time visit?
I'm super excited for the Chronicles' anniversary and I'm really grateful for the invitation. I've already played in Beirut before and it was always amazing. I like the friendly people, the open-minded electronic music scene, the culture, and the tasty food. Last time I went to Lebanon, I spent a whole week there!
What advice would you give to up and coming DJs and Producers who want to make it in the music business?
Just take your time and do what you love. No pressure.