It's a Tuesday night, you walk down the stairs to Metro Al Madina and see some unfamiliar faces at a concert taking place in Beirut. You walk into the theatre and you notice that the majority of the people already there are older than the crowd you're used to. You check your calendar to make sure you got the date right and that you're not at a different event but no, that's the one. You find a spot and get all cozied up, waiting for the show to begin. Here they are. You get a taste of different countries through the beeps and bops coming out of the speakers, you feel the energy of the crowd feeding into the performance in front of you, the show is over after two encores. You now understand why the crowd is diverse; the music is so organic and raw that it can be enjoyed by everyone.
Following The Marie-Anne Project's first concert at Joolmood, I spammed Alex, their manager, with texts, asking for an interview with the band until it finally happened after their second concert, this time at Metro Al Madina.
We spoke about karaoke, cats, Africa and gibberish. Get to know them and read more about our encounter in the Metro backroom (or should I say storage room) below:
Who the hell is The Marie-Anne Project?
No, Marie-Anne is not the name of a woman from the '40s. The Marie-Anne Project brings together three fun-spirited young artists looking to make music together as a way to express themselves freely. 
The band consists of Maya Aghniadis (aka Flugen) on instrumentals, Guy Yazbeck on the piano and Miriam Mattouk on vocals. You're probably familiar with Maya seeing as she ranked second in this year's BBX. Guy is the manager of Baalbeck Festival and Miriam is the owner and manager at TAFLA, Batroun. 
This slideshow requires JavaScript.
Their story began about 4 years ago when Miriam found herself in Guy's studio basement/hangout spot where a mutual friend introduced her as someone with 'a good karaoke voice'. She started jamming with Guy and they liked the sound of it so they kept having fun with music while drunk. A while later, Miriam met Maya and introduced her to Guy. The three of them bonded instantly and knew they had to start making music together. They soon discovered that they love experimenting with sounds and genres so they decided to keep it that way – all improv, no planning. Now no two times they play sound the same. 
Their first show at Joolmood was a live jam session that later on shaped itself up into a list of songs. They were expecting a maximum of 60 people but got over 200 attendees and the feedback was positive so they planned another concert, this time at their favorite venue in Beirut: Metro Al Madina. 
What makes the Marie-Anne sound so unique, according to them, is Guy's craziness on the piano, Myriam's jazziness and her smooth voice, and Maya's insane musical skills. When asked about the type of music they make and how they would describe it, the three of them agreed that there is no specific style. "It's dreamy in a way…. It's like dreamy electro pop jazzy," said Maya.
It's more of an exploration that comes from the heart as they have different music tastes that they enjoy bringing together.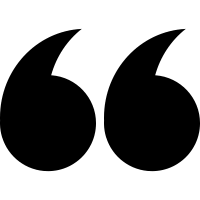 We're Lebanese after all… We're Schizophrenic. We need a bit of every country to feel at home.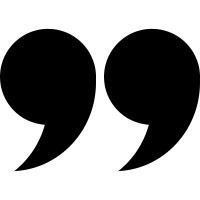 What's up with the name?
The story behind the name is that Maya used to call Miriam 'Marie-Anne', which turned into a song that goes something like this:
Marie, Marie, Marie Anneee
Marie, Marie, Marie Ah-Anneee
Then they realized that we're all Marie-Annes deep inside. I'm not really sure what that means but they decided to use that name for their new project because they think it's cool. Spontaneous and unplanned decision, much like most of their music. 
What's the plan?
They don't really have a plan… They just want to jam and maybe record an album at some point. Keep an eye out on their Instagram page to stay up-to-date on their news and make sure to catch them live next time they perform!
Fun Facts:
Miriam was born in Africa and loves to keep that part of her identity alive through her music so you know that sunshine and tropical beats are definitely on the menu, especially that Miriam Makeba is one of her biggest influences. 

Guy is an opera singer in denial. 

The Marie-Anne practice sessions consist of goofiness and speaking languages that don't exist. I was told that screaming in gibberish at very unexpected moments is very normal.

They always have a dog or cat with them whenever they're practicing. 

One of the songs is called "Zaatar and Ash" after Maya's cats. They say that they feel better about themselves and life when they see the cats walk in and be amazed by a leaf, for example.