On March 31st, 2019, power-band LEISURE from Auckland, New Zealand ended their mini Australian tour by packing out the Landsdowne Hotel in Sydney.
Supporting acts
Mariam Sawires, born in Australia with Egyptian roots, was one of the supporting acts. She delivered a soulful, futuristic and angelic performance, filling the audience with dreaminess and a melodic spirit.
Following Mariam Sawires, Juno Disco hailing from Melbourne, filled the stage with compelling vocals, galactic synth elements and a groovy but explosive energy. To really draw you into their world, Juno Disco decorated the stage with plants to add a tropical hint.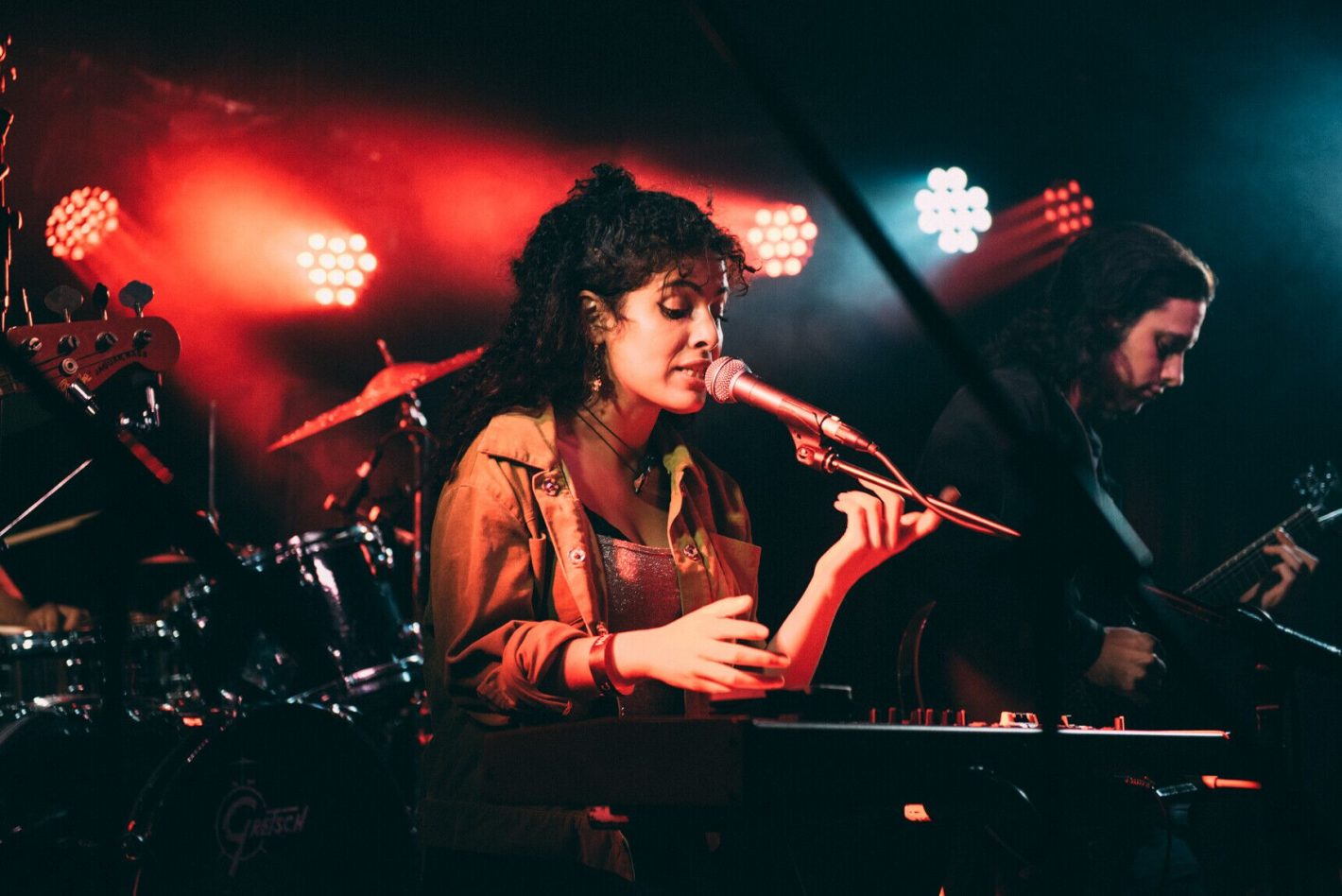 Main event
The six members of the LEISURE Collective took over the stage, bringing the audience an authentic, harmonic and uplifting groove. The band performed older, well-known songs as well as some of their newly released tracks. Their famous track Got it Bad, according to band member Jaden Parkes is a good entry point to first-time listeners, as it has the fundamental groove, melody and vibe that they base their music on.
The six members of the band showcased their emotions, passions and feelings on stage with the utmost sensibility and authenticity.
LEISURE have a soulful energy on stage that easily draws audience in. They truly connect to the sounds they make, the words they iterate and the story behind each of their songs. Despite the fact that the band is male dominant, the band breaks all norms about masculinity and sensibility with the emotion they put across through their performance.
In a heart-warming and groovy performance, LEISURE pulled the audience in and lead them to experience music in an intimate setting. With that, they ended their mini Australian tour and took off to perform in a few major European cities. LEISURE promised to be back in September with a new album, and their fans absolutely cannot wait!